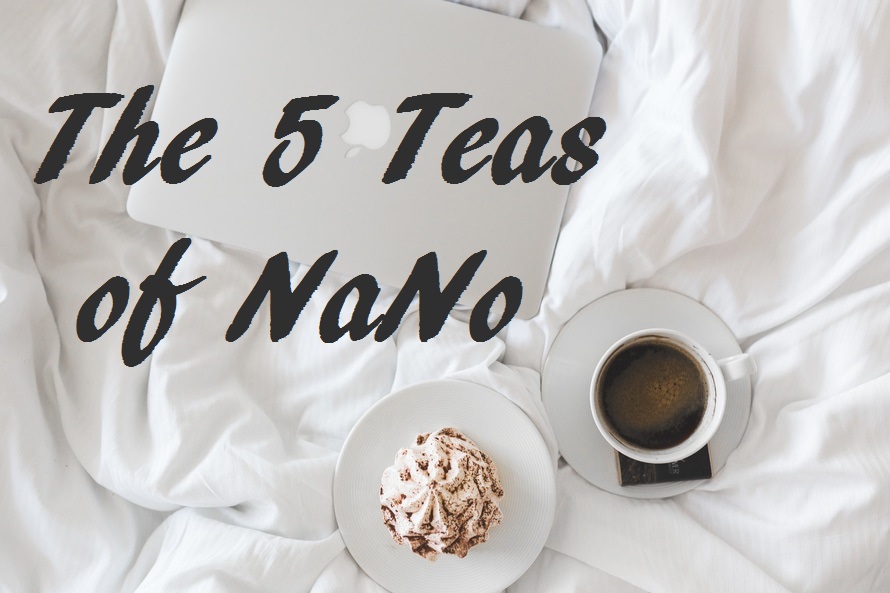 National Novel Writing Month starts today!!! For those who haven't heard of it, every November NaNoWriMo provides an online community for aspiring authors. The goal is for each writer to finish a 50,000-word novel by the end of the month. When I did it last year, it was a lot of hard work but super rewarding!
I decided not to do NaNo this year, but it was a REALLY tough decision. I'm already itching to take part, and it's only day one! Still, I promise I have a good reason for tapping out. I'm actually working on a HUGE blog project right now (which I hope to be able to tell you more about soon!), and I knew I wouldn't have the extra time to devote to NaNo.
Since I can't participate this year, I thought I'd show support for the other participants by doing a NaNo-themed post series. Lots of NaNoers use tea and coffee as a reward for reaching their daily word counts, so I thought it would be fun to share a special book-themed tea each week of NaNo. Thus the 5 Teas of NaNo were born!
Here's the plan: each week of November, I'll post a different literary tea. Each one will be specially selected to help NaNoers through the specific joys and challenges they're likely to encounter that week.
So let's get started on Week 1!
Week 1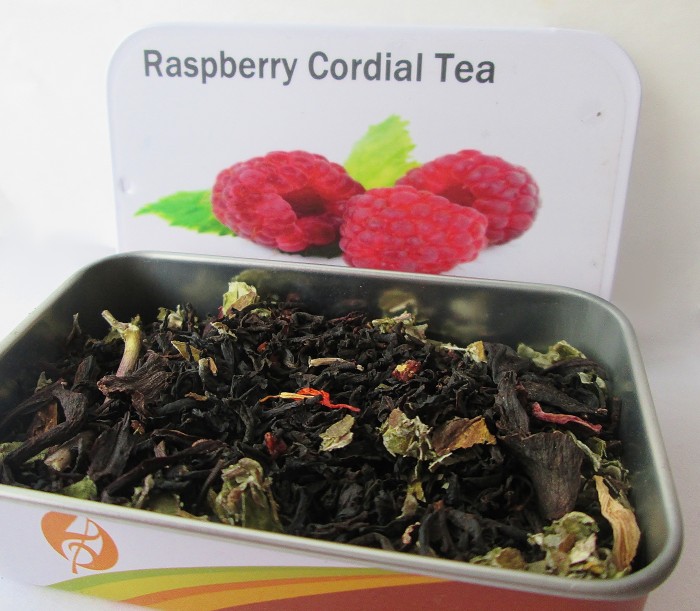 (from Anne of Green Gables)
Raspberry and Cherry Tea with Hibiscus and Raspberry Leaf Inclusion
Dear NaNoer:
You've made a commitment to an entire month of writing! Let me just say, you deserve a congrats right off the bat. Writing a whole novel in one month is a huge undertaking, and just deciding to do it is a big, important step. You've joined the ranks of hard-working writers all over the world, and that's something to be proud of! 🙂
Let's start things off with a fun, sweet tea to clear your head and get you jazzed for the month ahead. This Raspberry Cordial Tea (inspired by Anne of Green Gables) is just the right start for a big project.
It isn't as robust as a black tea (we'll save those for later weeks!), but it packs a lot of fruit flavor. It's delicious hot or iced, so no matter your preference, you've got a trusty beverage to help you through your first few thousand words. And the energizing red color will make you feel ready to take on even the highest of word counts!
So channel your inner Anne Shirley for inspiration…and let's get writing! 🙂
Planning to write for NaNo?
Tell me about your goals in the comments below!
Save
Save
Save
Save
Save
Save
Save