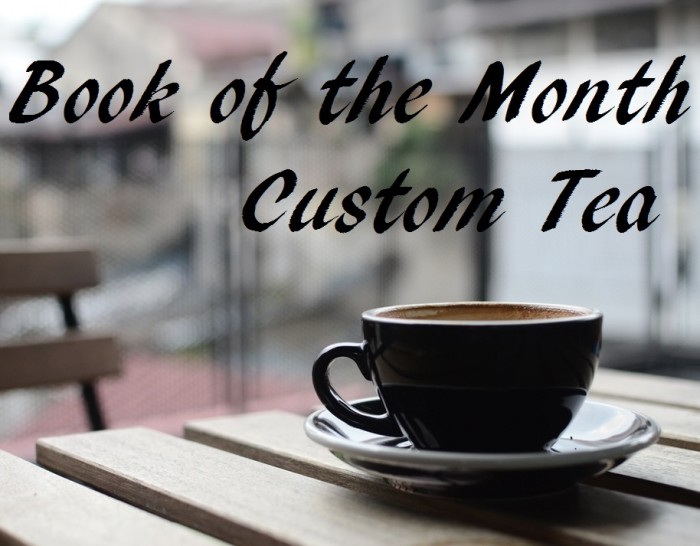 When it came time to design a tea for my Edgar Allan Poe menu, Adagio's Earl Grey Moonlight immediately came to mind. It's a twist on the traditional Earl Grey blend, adding creme flavor to the original. But how to make it my own? Blackberry tea is an old favorite of mine, which I thought would complement the creme well and add some dark, sweet notes that would tie in with the Poe theme. All that was left to do was add cornflowers for color, and my Edgar Allan Poe tribute tea was complete!
 a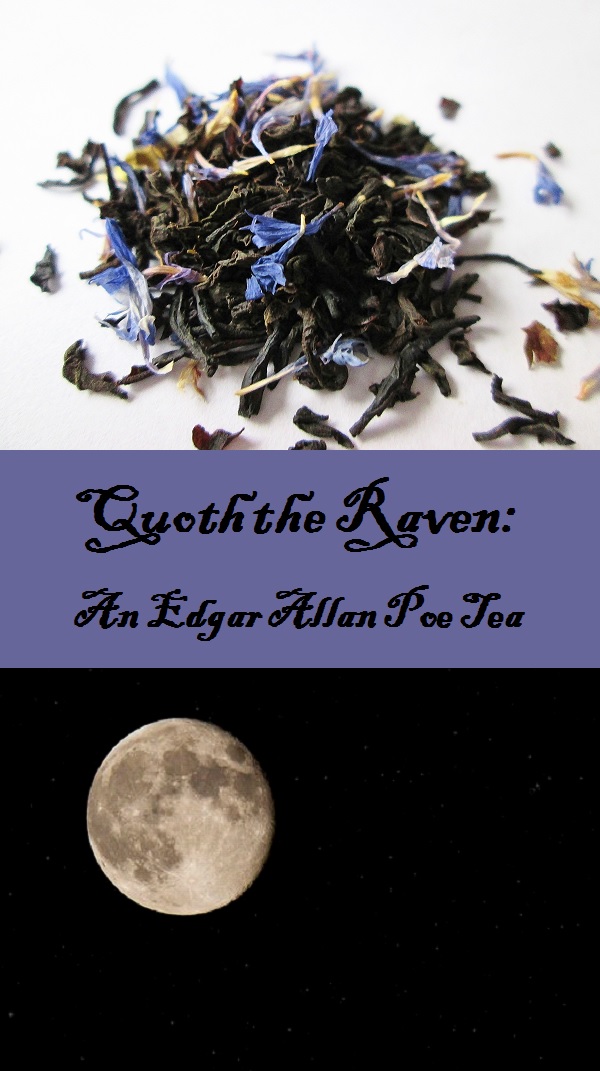 When I opened the tin, the first thing that hit me was the smell of blackberry, which I thought was really fun. The tea itself is rich, dark, and a little sweet—traditional robust Earl Grey flavor tempered with extra creme and blackberry notes. Made even better with a little milk and sugar! As an Earl Grey, it's in a flavor family similar to Miss Mary's Garden Blend, but of course without the floral notes. It's perfect for sipping on a dark October night while reading something macabre!
a
You can order it here!
Save
Save
Save
Save
Save