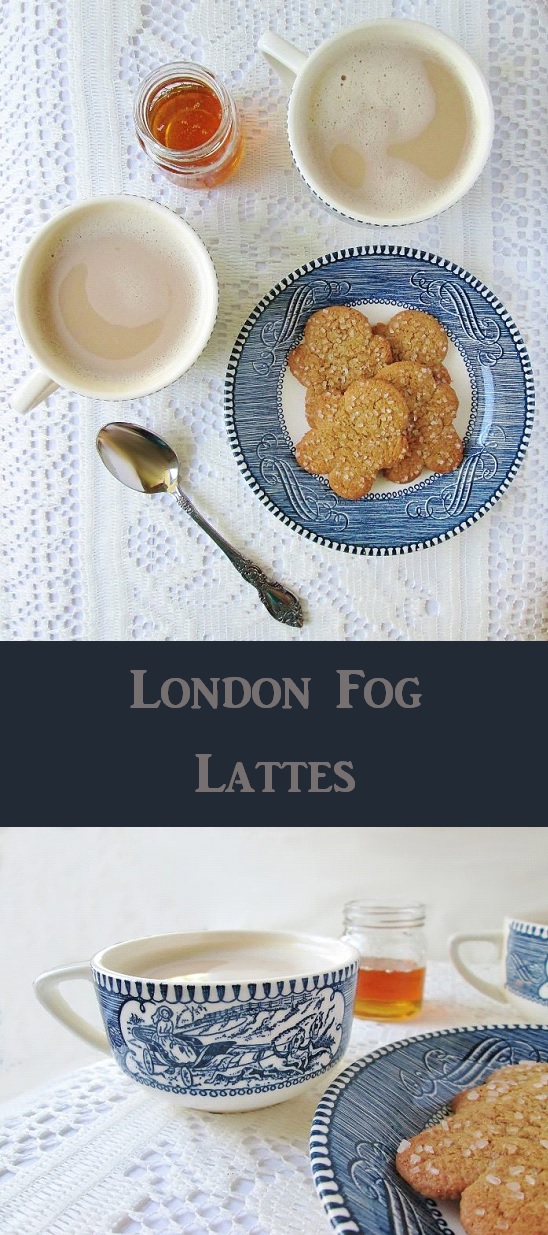 For our Sherlock Holmes bonus recipe, we're making a recipe I first heard of when researching this menu: London Fog Lattes. These are lattes made with EARL GREY TEA! And I was so excited to try them. Plus, there's nothing more British than Earl Grey, so they're a perfect send-off for Sherlock! 🙂

P.S. The recipe I use here is kind of a mash-up of two recipes I found online: one from Gimme Some Oven and another from The Busy Baker.

 a
London Fog Lattes

"It was a cold morning of the early spring, and we sat after breakfast on either side of a cheery fire in the old room at Baker Street. A thick fog rolled down between the lines of dun-coloured houses, and the opposing windows loomed like dark, shapeless blurs through the heavy yellow wreaths. Our gas was lit and shone on the white cloth and glimmer of china and metal, for the table had not been cleared yet. Sherlock Holmes had been silent all the morning, dipping continuously into the advertisement columns of a succession of papers…"
— The Adventure of the Copper Beeches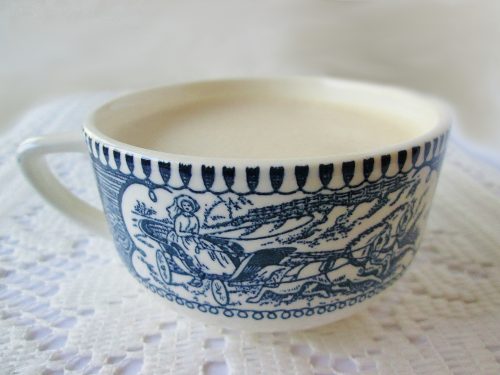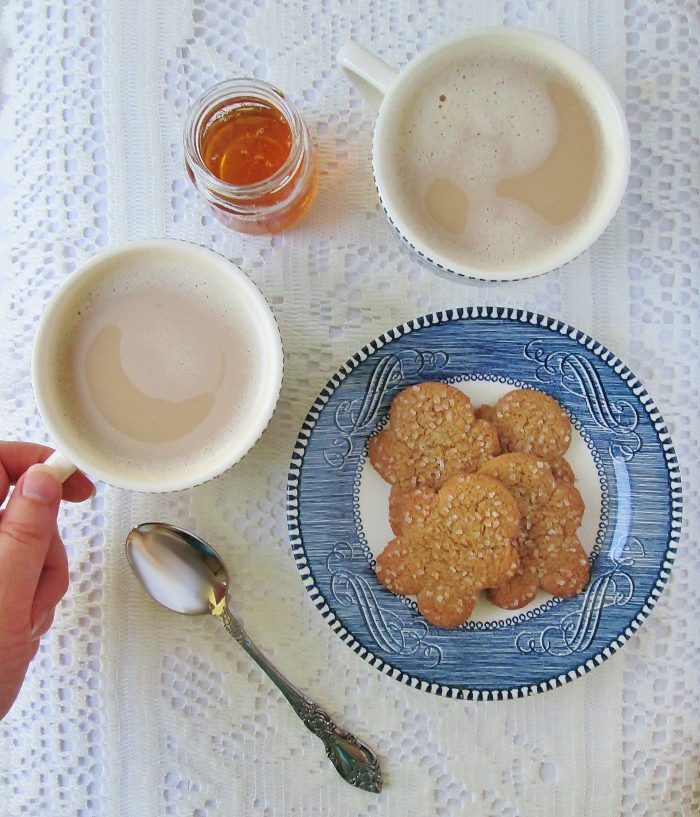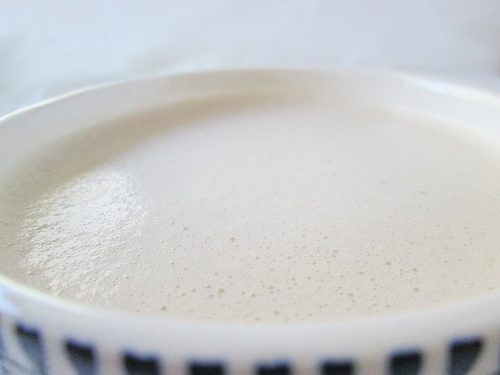 INGREDIENTS: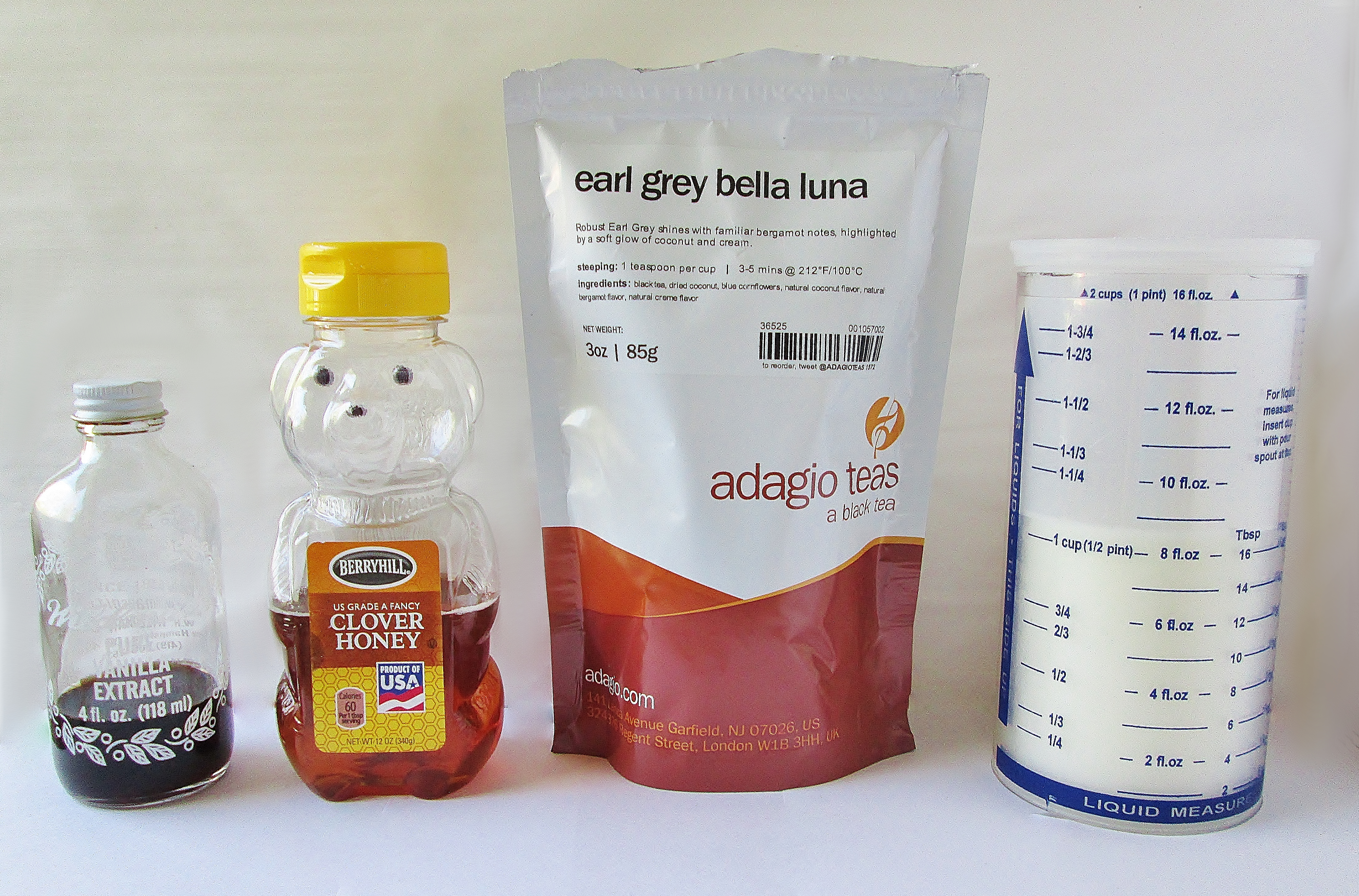 1 cup milk
1 1/2 tbsp loose Earl Grey tea or 2 tea bags (I used Adagio's Earl Grey Bella Luna blend, which has hints of cream and coconut. It's one of my favorites!)
2 tbsp honey
1/2 tsp vanilla extract
Makes 3 cups (enough for 4 teacups or 2 large mugs)

.
INSTRUCTIONS:
Brew your tea in 16 oz of hot water for 7 minutes. If using loose tea, you can put the leaves in a tea infuser or paper filter to make them easy to remove (I like using these filters).
While you wait for the tea, heat the milk in a saucepan on low heat just until steaming, stirring regularly.
Add the tea, honey, and extract to a blender. Gradually add half the milk and blend for 1 minute. Add the other half and blend for 1 minute more. When you stop the blender, foam should gather on top (you can blend a bit longer if you'd like more foam).
Serve immediately on a cold, dreary morning to a detective who could use a pick-me-up. 🙂

The foam on these is soooo satisfying! I waited until it subsided to take pictures (otherwise it was hard to tell what was in the cups), but the foam is by far my favorite part. It's so thick and lightly sweet with background notes of tea infused through the creamy flavor of the milk. Ooooh yum! 🙂

 

 
Want another hot drink to sip? Check these out! 🙂