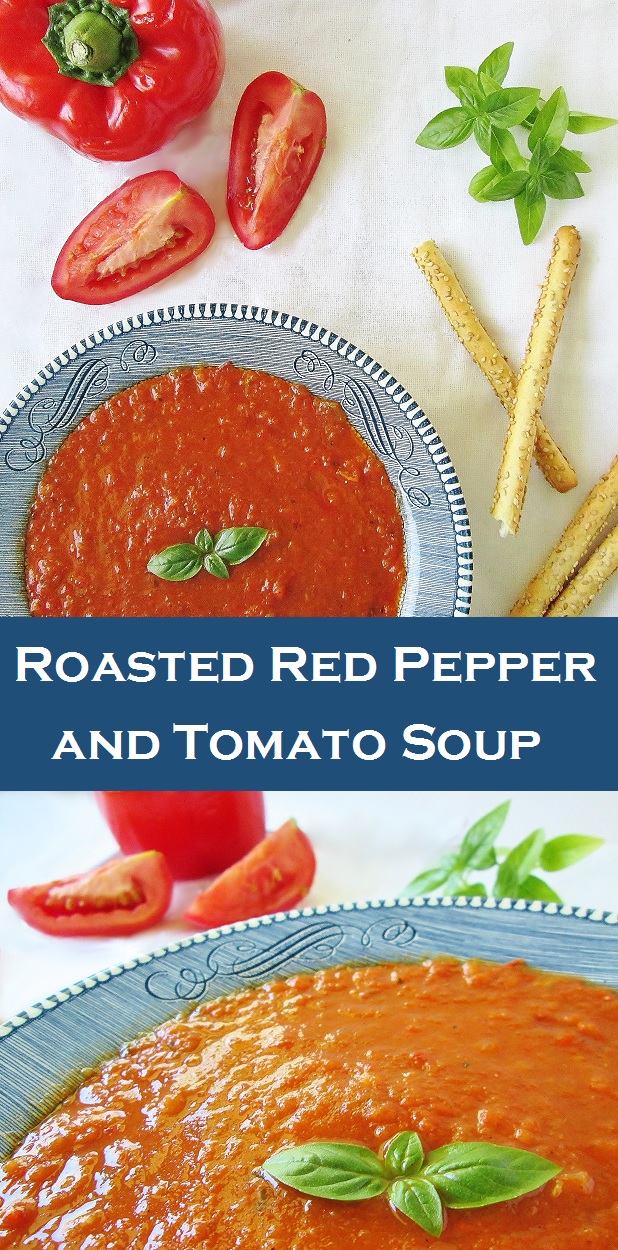 A Study in Scarlet: the very first Sherlock Holmes case ever! Of course I had to include it in our Holmes menu, but since no specific foods play a big role in the story, I decided to draw my inspiration from the name of the case itself. We're making a culinary study in scarlet: Roasted Tomato and Red Pepper Soup!

This particular recipe is my take on a soup that was originally developed by Pretty Practical Pantry. This savory, satisfying soup is the perfect side dish to accompany our Sherlock Steak Sandwiches. So stir some up and get to sipping—we've got a case to solve! 🙂
 a
Roasted Tomato and Red Pepper Soup

"I must thank you for it all. I might not have gone but for you, and so have missed the finest study I ever came across: a study in scarlet, eh? Why shouldn't we use a little art jargon. There's the scarlet thread of murder running through the colourless skein of life, and our duty is to unravel it, and isolate it, and expose every inch of it. And now for lunch…"
— Sherlock Holmes: A Study in Scarlet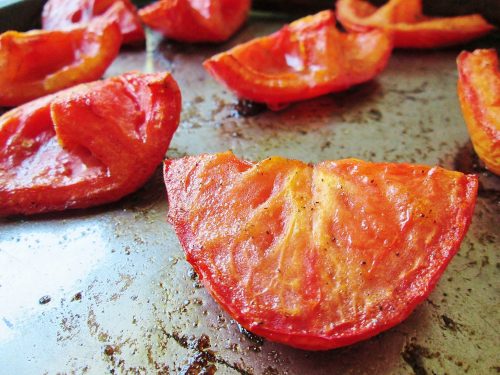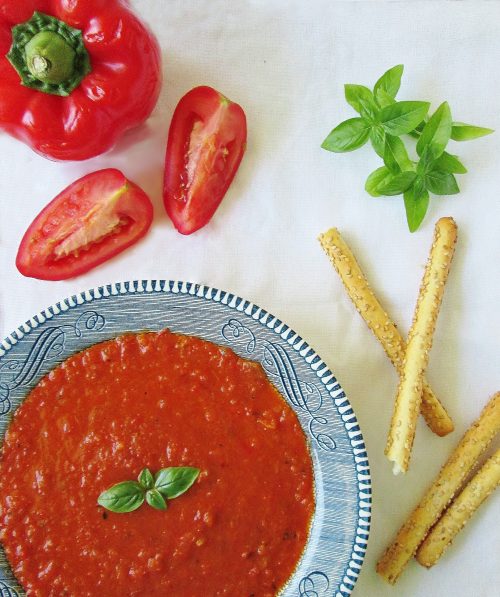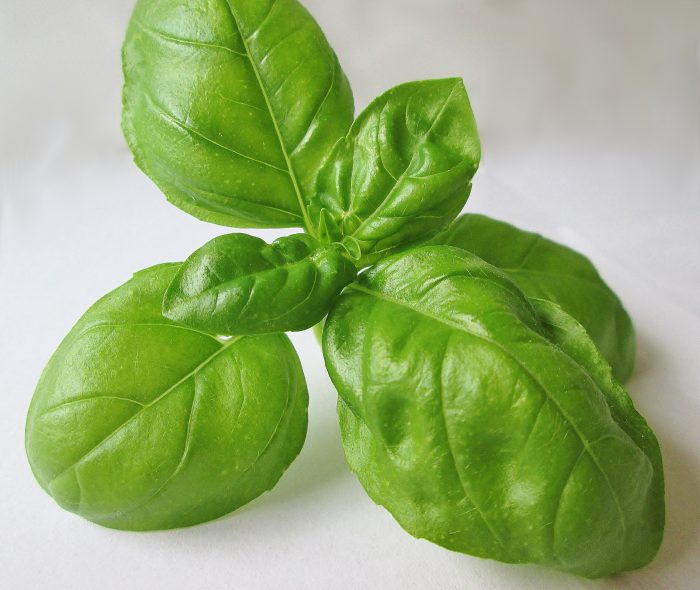 INGREDIENTS: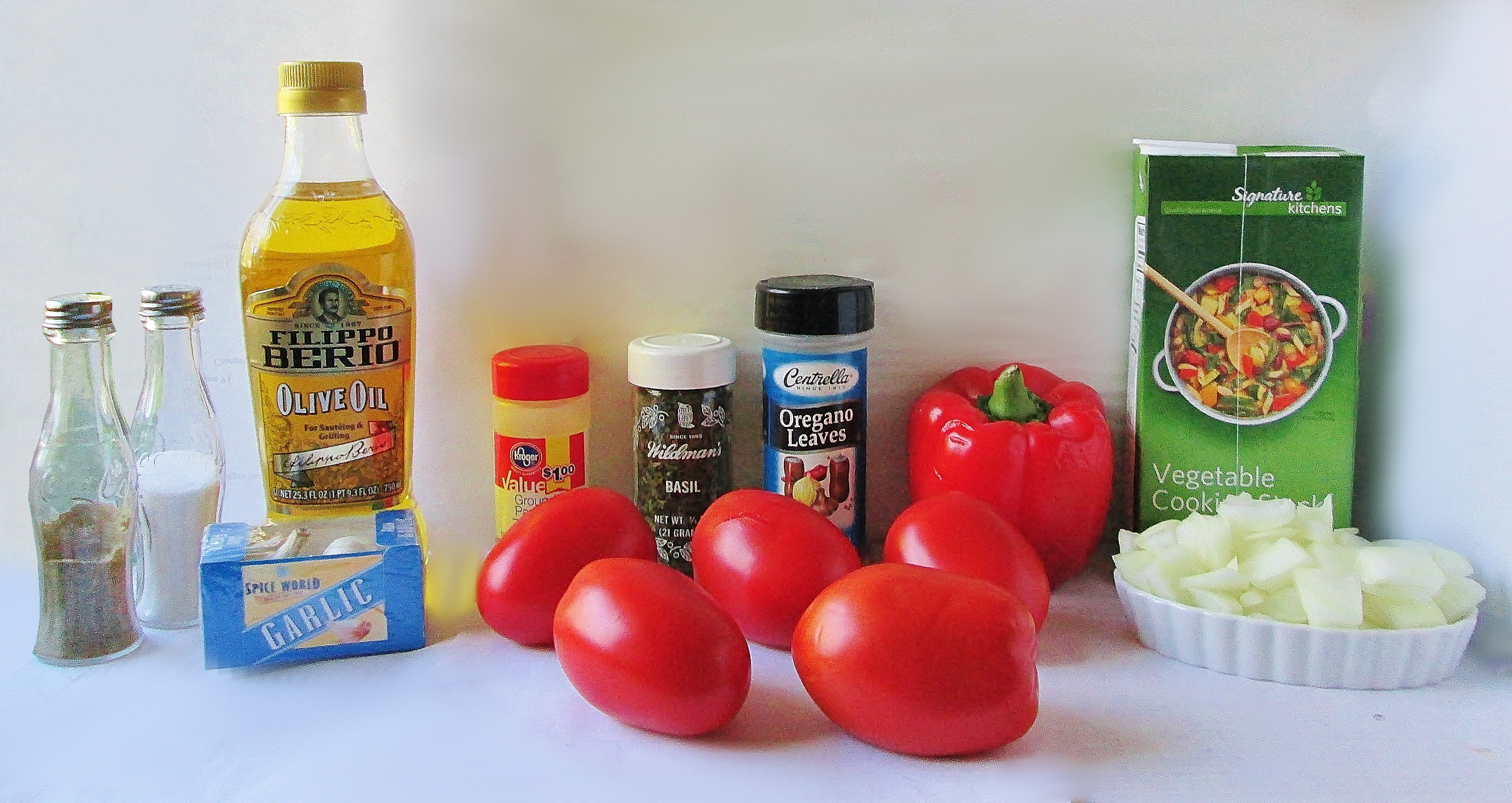 5 Roma tomatoes
1 red bell pepper
1/2 onion
4 tbsp olive oil, separated
1/2 tsp salt, separated
1/2 tsp pepper, separated
2 cloves garlic, minced
1/4 tsp basil
1/4 tsp oregano
1 1/2 tsp paprika
1 1/2 cups vegetable stock
Makes approximately 4 bowls of soup

.
INSTRUCTIONS:
Preheat your oven to 375° and thoroughly grease two baking sheets. Set aside.
Dice your red pepper and onion. Add them to a medium-size bowl with 1 tbsp olive and 1/4 tsp each of salt and pepper. Toss to combine and spread them out on one of your baking sheets.

Cut your tomatoes into quarters and scoop out the seedy parts. Add them to the same bowl with the same seasonings (1 tbsp oil, 1/4 tsp each of salt and pepper). Toss to combine and arrange them skin side down on your second baking sheet.
Place the tomatoes on the top rack of your oven and the peppers/onions on the bottom. Roast for 30-40 minutes or until the edges of the vegetables are beginning to brown at the edges (the red peppers and onions may finish before the tomatoes).


In a medium soup pot, add your garlic and 2 tbsp olive oil. Saute for 1-2 minutes on medium heat. Stir in the basil, oregano, and paprika. Stir in the vegetable stock and turn the heat to low.
Scrap your red peppers and onions into a blender and blend until smooth. Stir them into your soup.

Repeat Step 6 for the tomatoes (you may have to stop halfway through blending to stir it with a spatula, since the tomatoes are bulky).
Taste the soup and add additional seasoning if desired (I added an extra dash of salt and pepper). Return the heat to medium and cook the soup, stirring occasionally, until it comes to a sluggish bowl.

Want more savory soups? We've got you covered. 🙂
Save
Save
Save
Save