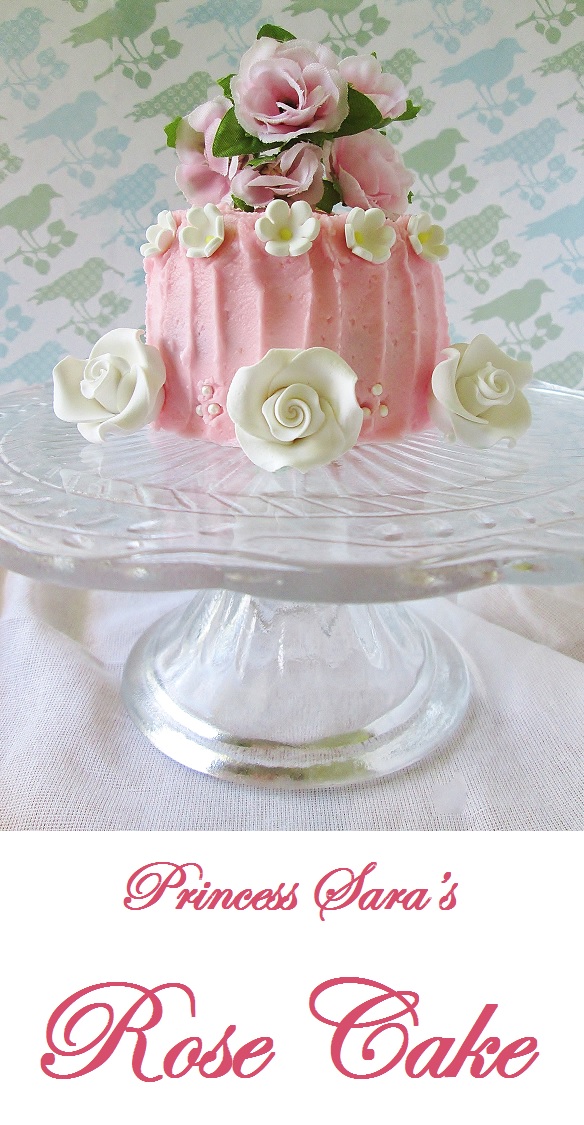 We're wrapping up our Little Princess menu with the very first food Sara ever shares with her close friend Becky: sweet, delicate, delicious cake!
I love the friendship that develops between Becky and Sara. And I think it's no coincidence that it all develops around food! 🙂 At first, Becky the maid is shy and uncertain around the well-to-do Sara, and Sara is lonely in an unfamiliar country.

But when Sara sees how hungry Becky is, she shares all kinds of foods with her, starting with this cake (which I modeled after the rosy dress Becky says she once saw on a real princess). Becky is touched by the generosity and soon gets over her shyness, opening the door for a friendship that both girls desperately need.
I always knew cake had the power to change lives! 🙂