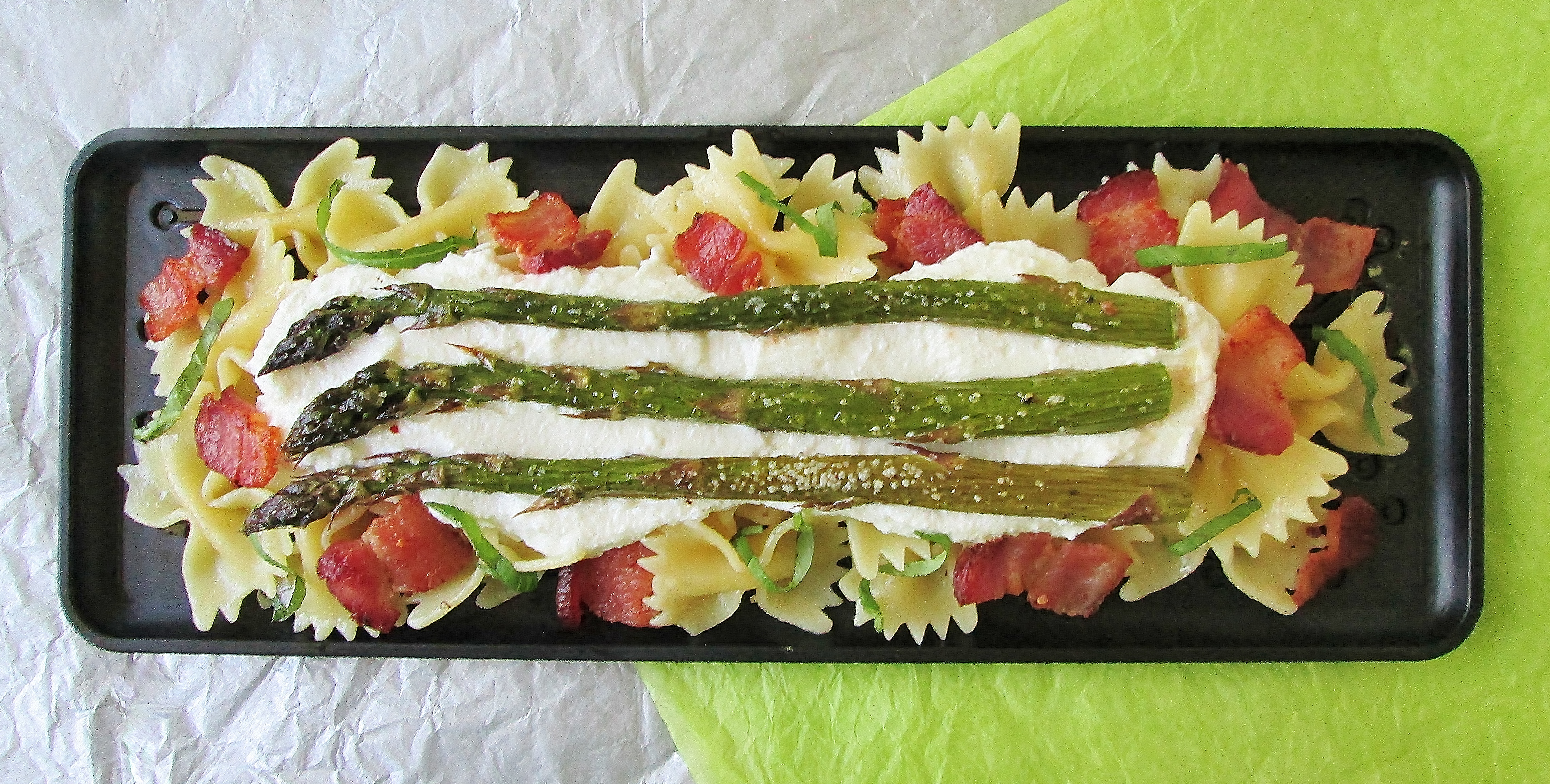 In Star Trek: The Next Generation, Geordi La Forge is one of my favorite characters. He's the chief engineer on the USS Enterprise, and he's smart, loyal, and adorably awkward around girls. Plus, his best friend is an android. What's cooler than that?
One of Geordi's favorite foods is pasta alla fiorella, so of course it had to be the entree for my Star Trek menu (though he mistakenly calls it "pasta al fiorella").
As it turns out, pasta alla fiorella is super easy to make and ultra delicious. Traditionally the dish consists simply of plain noodles with ricotta or fiorella cheese, bacon, and asparagus. Clean, simple flavors—and extra delicious with fresh basil. No wonder Geordi loves it so much!
Pasta alla Fiorella

"What is this?"
"It's pasta [alla] fiorella. It's one of my favorites. Don't worry. You're gonna love it…* makes face after trying it and pushes plate away …I'll have to talk to Chief O'brien about these replicators… sees that Worf is scarfing it down no problem *…Worf, I don't see how you can eat that stuff. It tastes like liquid polymer."
"Delicious!"
— Star Trek: The Next Generation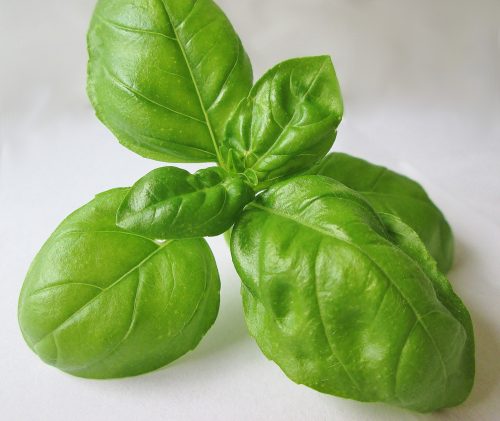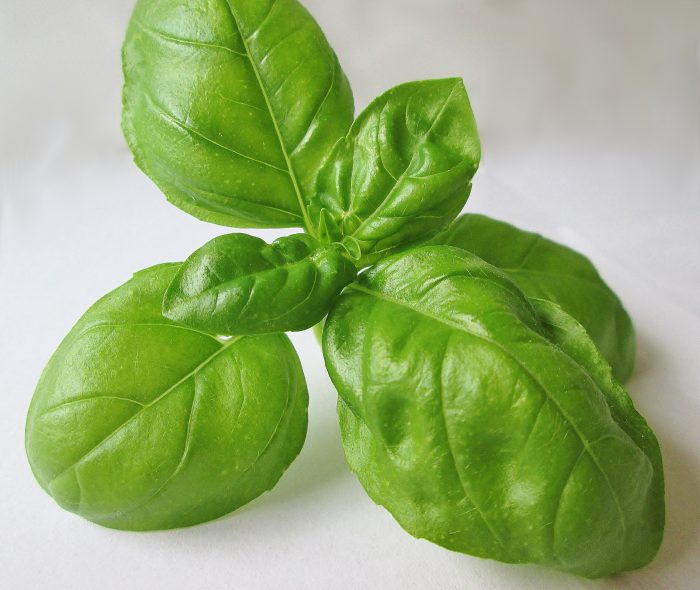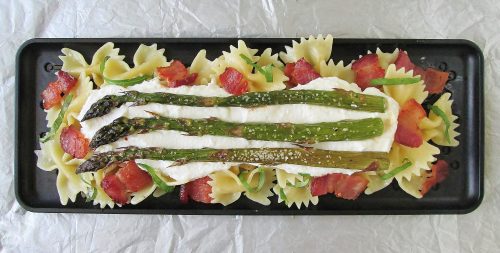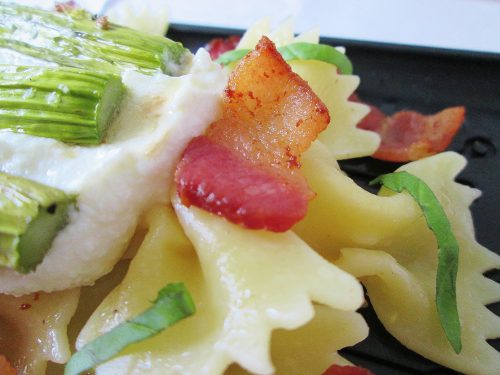 INGREDIENTS: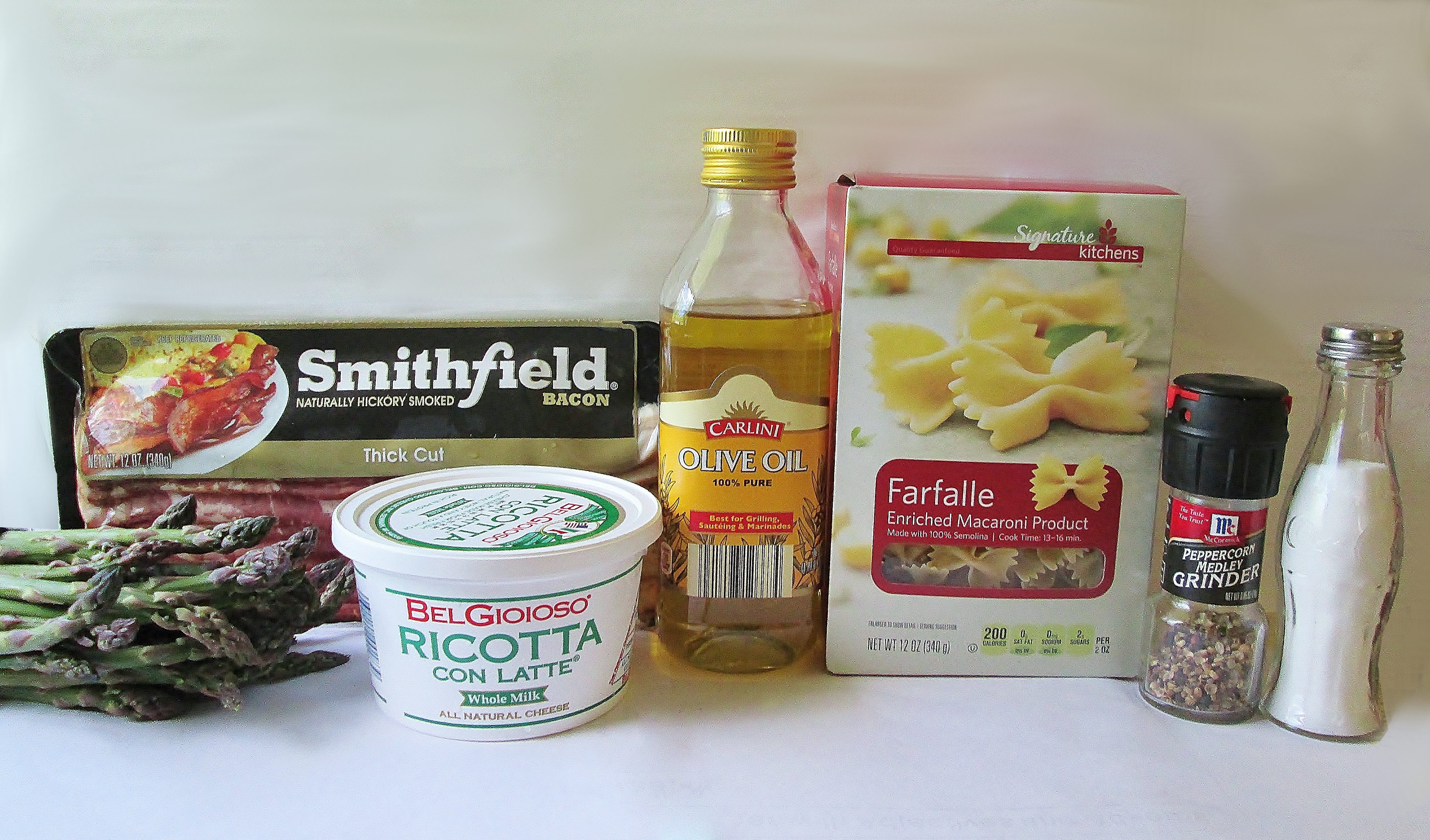 1 box noodles (I used bowties, but you can use just about any kind you want!)
12 asparagus stalks
1/2 lb bacon
3/4 cup ricotta or fiorella cheese (fiorella is more authentic, but it can be hard to find)
3 1/2 tbsp olive oil, separated
1 3/4 tsp salt, separated
1/2 tsp black pepper, separated
3-5 fresh basil leaves, optional
       Makes 4 plates of pasta alla fiorella

INSTRUCTIONS:
Start by preheating your oven to 375°. While you wait, wash and dry your asparagus. Cut about 2 inches off the end of each stalk. The bottom couple inches can be pretty tough, so removing them makes for more tender asparagus when it's finished.

Buy the skinniest asparagus you can find. Thick-stalked asparagus may look juicy, but the high water content makes it bad for roasting (the final result can be mushy and yucky). Thinner asparagus drastically reduces the mush factor.

Lay your asparagus stalks about 1 inch apart on a baking sheet and coat them evenly with 2 tbsp olive oil, 1/2 tsp salt, and 1/4 tsp pepper. Place them in the oven and roast for 20-30 minutes or until the tips are crispy and slightly darkened, turning the pan once halfway through.


While you wait for the asparagus, combine 6 cups water and 1 tsp salt in a pot and bring it to a rolling boil. Add your pasta noodles and cook according to package instructions, stirring occasionally.
While the noodles cook, cut your bacon into bits and fry it up.
When the noodles are ready, drain out the water and toss the pasta in 1 1/2 tbsp olive oil, 1/4 tsp salt, and 1/4 tsp pepper. Scoop them out onto plates.

The olive oil helps keep the noddles from sticking to each other and adds flavor.

Top each plate of noodles with 3 tbsp ricotta cheese, 3 asparagus stalks, and a sprinkling of bacon. You can stir all the ingredients together in the pasta pot before portioning them out, but I like to plate the components separately so people have the individual option of stirring it up if they want. You can also chop up some fresh basil and sprinkle it on top!

The best way to cut fresh basil is to nest the leaves inside each other, roll them up width-wise into a tube, and slice the tube width-wise into thin slivers. This protects the leaves from unnecessary bruising.

Serve to the chief engineer on a galaxy class starship.