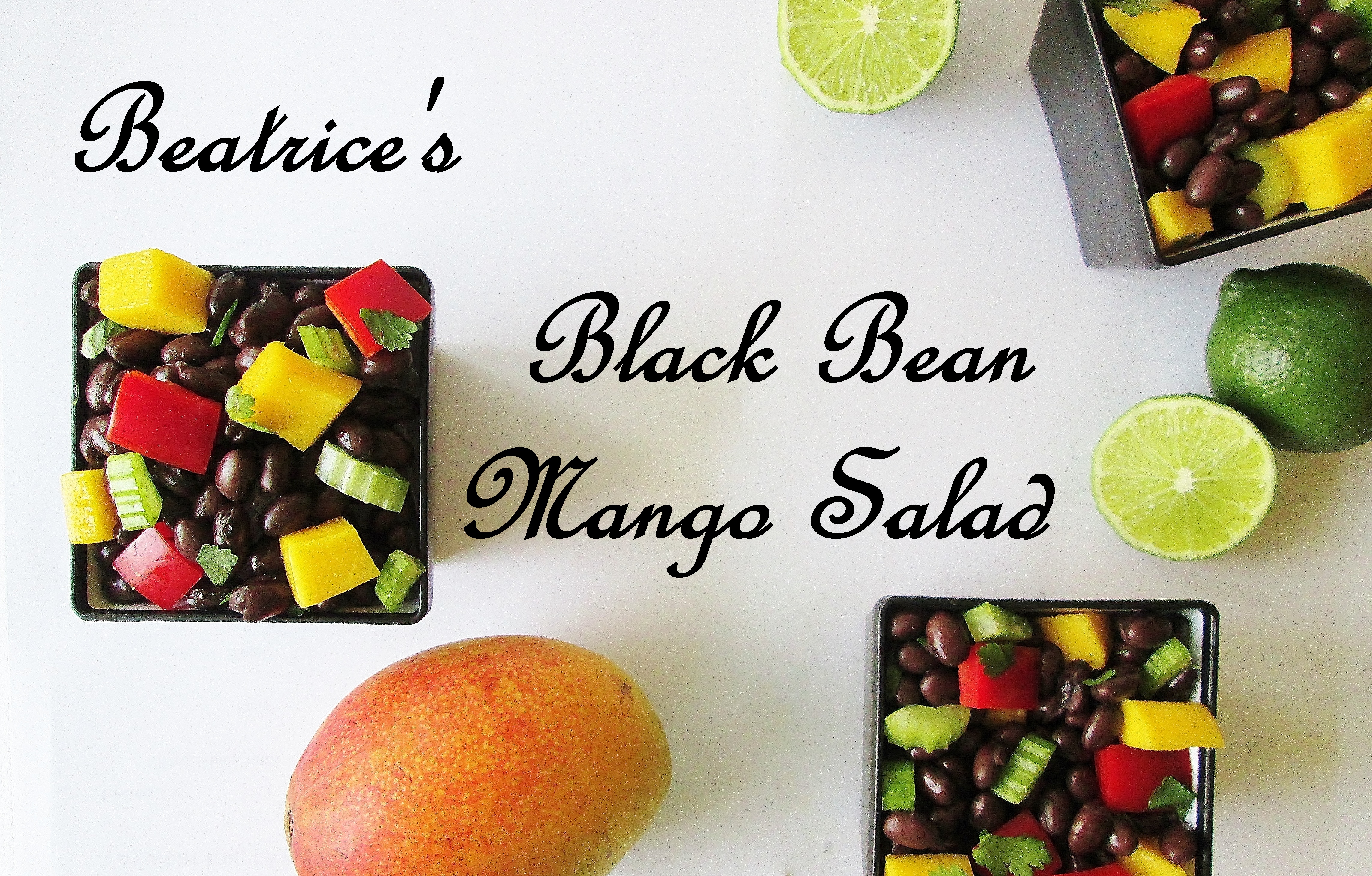 I'm super excited to include this mango and black bean salad as our Series of Unfortunate Events side dish! In the books, this recipe is credited to the author's lost love—the mysterious Beatrice. It's considered her signature dish, and I can see why! This recipe is easy, healthy, AND super delicious. The sweet, juicy mango plays off the mellow beans and crisp celery, hitting all the right notes along the way. And the hint of lime in the dressing adds a touch of freshness, making it perfect on a hot day.

Beatrice's Black Bean Mango Salad

"They had both been busy in the kitchen…the luncheon was due to start any minute, and Sunny's mother was quickly mixing up a salad of sliced mango, black beans, and chopped celery mixed with black pepper, lime juice, and olive oil.
"'This isn't a very complicated recipe, Sunny,' her mother had said, 'but if I arrange the salad very nicely on fancy plates, people will think I've been cooking all day. Often, when cooking, the presentation of the food can be as important as the food itself.'"
— A Series of Unfortunate Events: The Slippery Slope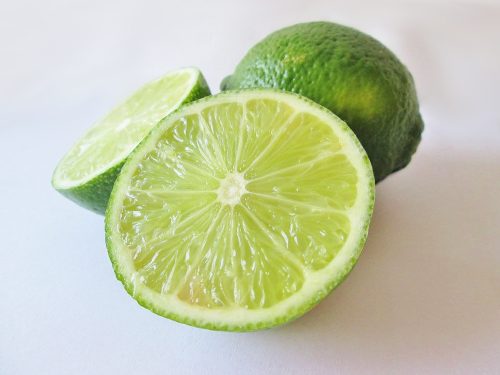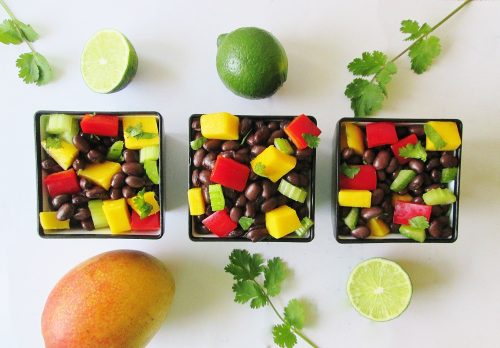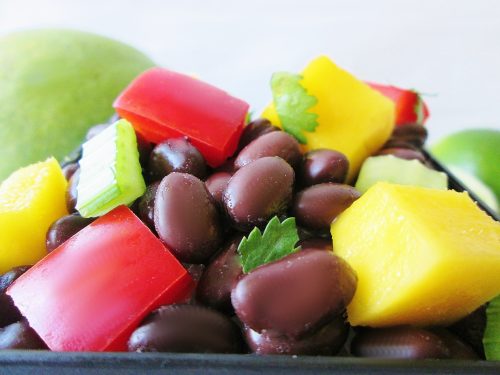 INGREDIENTS:
1 can black beans
2 tbsp fresh cilantro, lightly packed
2 stalks celery
1 mango
1/2 red bell pepper

Makes 4 servings

INSTRUCTIONS:
Drain and thoroughly rinse your beans. Coarsely chop your cilantro. Dice your mango and red pepper. If you're new to mangoes and aren't sure how to cut them, there are a lot of valid techniques. Here's how I like to get the flesh off a mango:


Place the first 5 ingredients in a large bowl and set aside.

In a seal-able container (like a small mason jar or Tupperware container), add all your dressing ingredients. Seal the container and shake vigorously for 30 seconds or until completely combined.

This amount of dressing is just enough to lightly coat the salad. If you'd like a stronger dressing flavor in the finished product, make double the suggested amount of dressing.

Drizzle the dressing over the bowl of beans, mango, pepper, celery, and cilantro. Toss to combine.
Cover the bowl and chill for 10 minutes or until ready to serve. I placed mine in individual serving bowls.

Serve at a last minute luncheon or while reading about the Baudelaires' climb up the Vertical Flame Diversion in The Slippery Slope!

Can't get enough lime? Check out our other lime recipes!