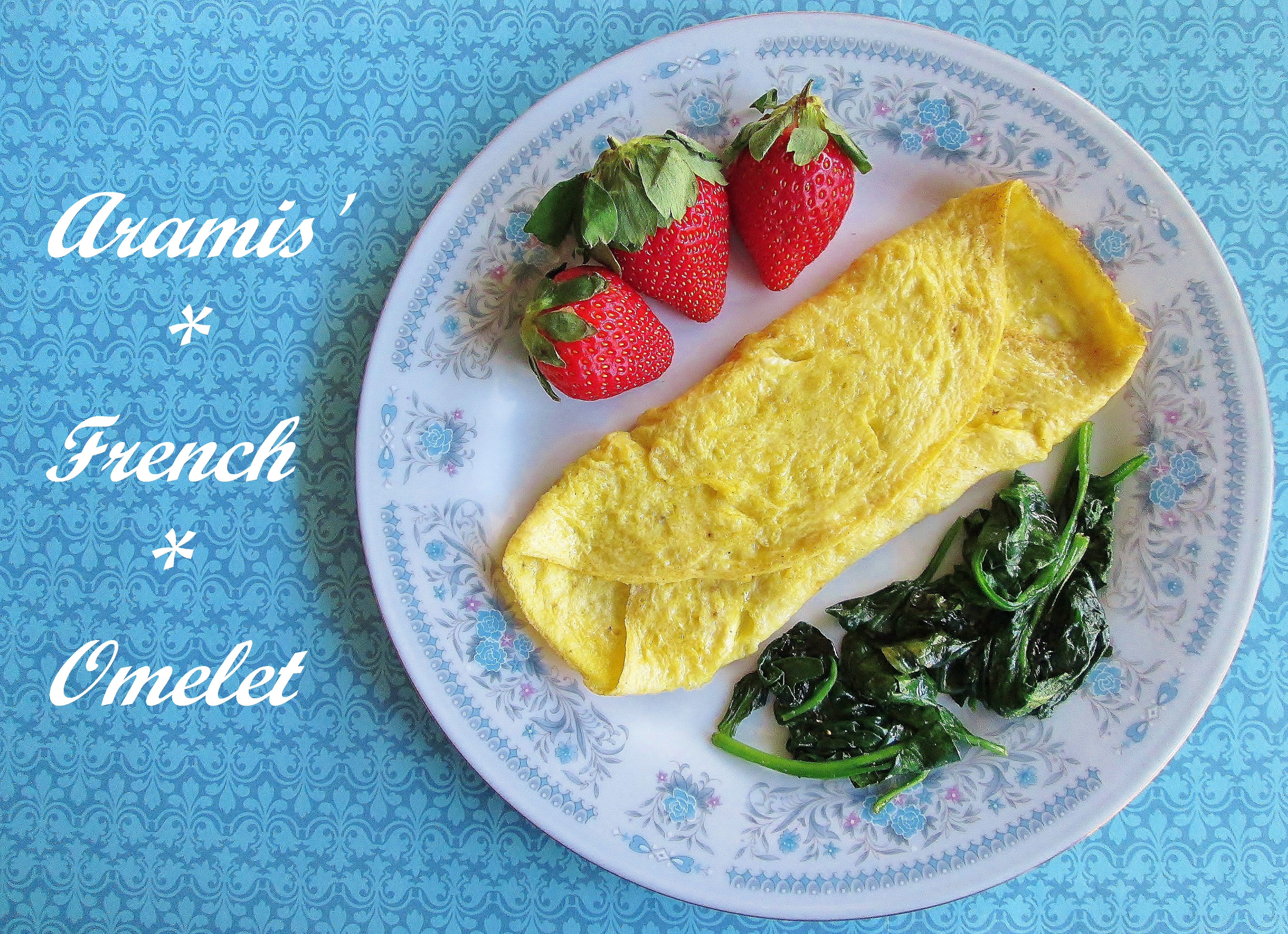 I just read The Three Musketeers for the first time last year, and I was hugely impressed. Considering the size of the book and the time when it was written, I was expecting it to be a little slow and wordy. Instead, I laughed my way through the first chapter and rooted for D'Artagnan and his musketeer pals all the way to the end. Before the book was over, I knew I had to make a menu for it here on the blog.
This particular dish is one Aramis ate while traveling with D'Artagnan. It was a Friday, and Aramis was in training to be a Catholic priest. The rule at the time was that, on Friday's, he couldn't eat meat or watch other people eating it (so if a meal involved meat, he'd have to leave without eating). Good buddy that he is, D'Artagnan decides to go meatless so he and Aramis can eat together, and the two have spinach omelets. This particular omelet recipe is an authentic French one I found on Serious Eats, and I learned to make sautéed spinach here. Bon appétit!
Aramis' Omelet

"'We will dine directly, my friend; only you must please to remember that this is Friday. Now, on such a day I can neither eat flesh nor see it eaten. If you can be satisfied with my dinner-it consists of cooked tetragones and fruits.'
'What do you mean by tetragones?' asked d'Artagnan, uneasily.
'I mean spinach,' replied Aramis; 'but on your account I will add some eggs.'"
— The Three Musketeers

INGREDIENTS: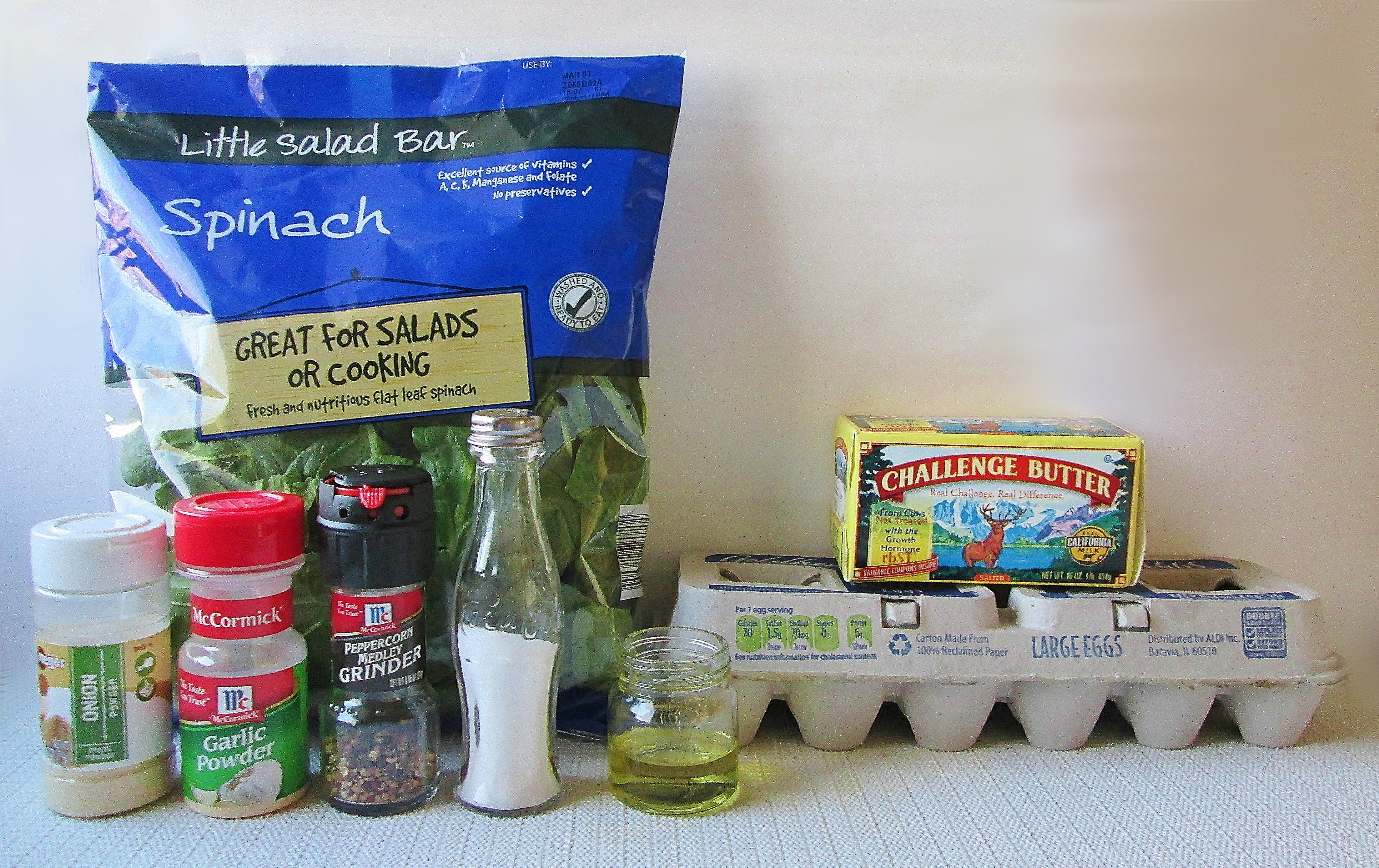 2 eggs
1/4 tsp salt
4 twists freshly ground pepper
2 tbsp water
2 tbsp butter
1 tbsp olive oil
2 cups spinach
a dash each of salt, pepper, garlic powder, and onion powder
strawberries, for garnish (optional)
Feel free to add fillings like cheese or sautéed mushrooms. I just kept mine plain for authenticity's sake, since none are mentioned in the book.

Makes 1 omelet with a side of sauteed spinach

INSTRUCTIONS:
Add your eggs, water, salt, and pepper together to a bowl and whisk vigorously for 2-3 minutes or until thoroughly combined. You can also do it in a large liquid measuring cup for easy pouring!


Heat a small skillet on medium-high heat just until flecks of water sizzle when flicked on the pan. Add your butter to the pan and swirl it around. As soon as the foam from the butter has subsided (there will still be small bubbles, but it won't be actively foaming anymore), add you egg mix all at once. Wait 3-5 seconds for the sides to set, then gently stir the mix with a fork or ball whisk. It's ok to break up the layer on the bottom. In fact, you want do do  that, so uncooked egg can run underneath it, helping to keep your eggs fluffy and evenly cooked. After a minute or so you'll notice the bottom thickening. Continue to stir, but do it more gently, without breaking up the bottom.


Once there is a shallow pool of liquid egg extended over the solid layer, use a spatula to tri-fold the omelet by flipping two sides over the middle. You'll want to do this before the bottom starts to brown. The shallow pool of uncooked egg will continue to cook inside the folds without overcooking, resulting in a tender, fluffy omelet.


Transfer to a serving plate using your spatula. In a medium-sized skillet, heat 1 tbsp olive oil on medium heat. Add your spinach to the oil and stir with a spatula for 1-2 minutes or until the spinach is thoroughly wilted. Turn off the heat. Season with a dash each of salt, pepper, onion powder, and garlic powder. Toss to evenly incorporate the seasoning. Spread the spinach out on a small plate and allow it to rest for 1-2 minutes. Then transfer the spinach to the serving plate alongside the omelet.