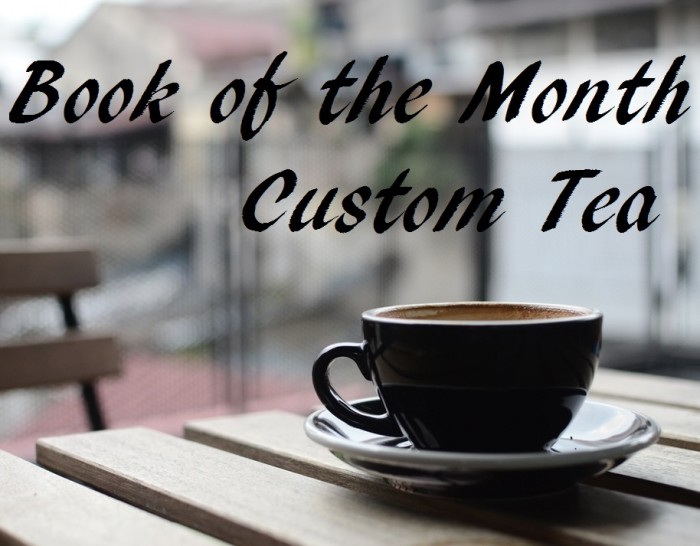 Making an X-Files themed tea can be tricky. Should I stick with something green in honor of little green men? Go with a blend meant to encapsulate the personality of one of the characters—but if so, which one do I choose? In the end, I decided to make a tea inspired by Fox Mulder's perpetual tendency to keep an eye on the sky. I combined two aptly named Adagio teas, Lemon Cloud and Foxtrot, into a tea fit for everyone's favorite spooky FBI agent. 🙂
The Truth is Out There Tea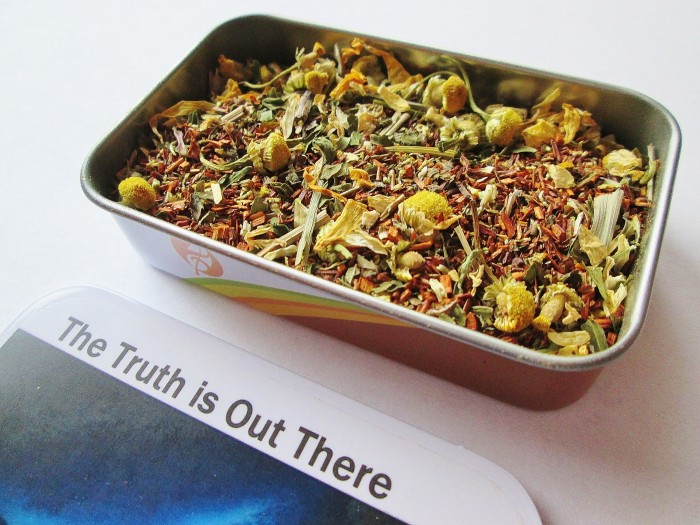 This blend brings the delicate flavors of chamomile, mint, and lemon together in a flavorful yet soothing rooibos-herbal tea. Rooibos is a red tea with a taste all its own (warm and slightly earthy, brightened by its natural sweetness). It's ideal for mixing delicate, herbal flavors that would get lost in a strong black tea. In this tea, I combined Rooibos Lemon Cloud with Foxtrot. Lemon Cloud is a straight rooibos with a lemony twist, and Foxtrot combines rooibos with chamomile and peppermint. I love the way the faint lemon undertone complements the gentle mint flavor. It's also caffeine free, which makes it a perfect bedtime tea. I can just imagine Mulder and Scully sipping this during a stakeout!
P.S. I'm curious how this would taste with just a little more lemon flavor, so I'm going to make a test version that includes lemon grass. If I like the change, I'll make it a permanent addition to the blend. 🙂
You can order it here!