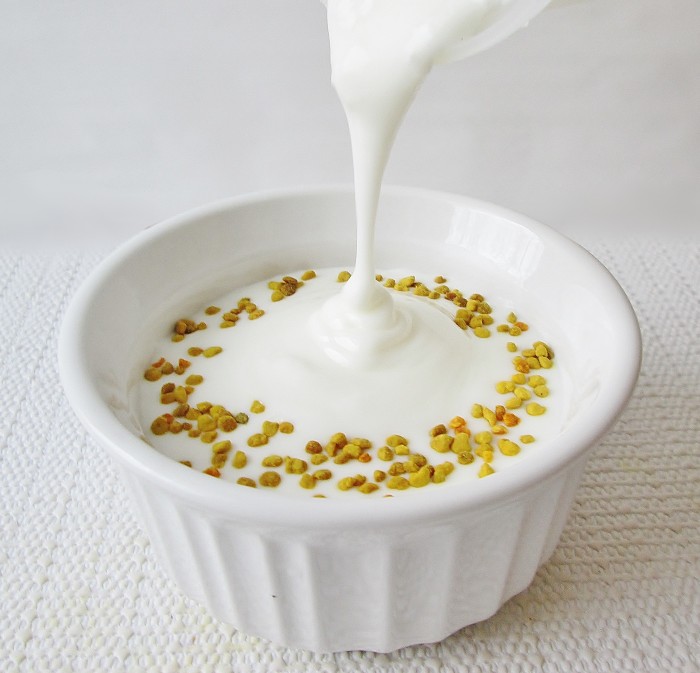 Last week I posted about Scully's penchant for craving junk food during autopsies, but anyone who watches X-Files knows that Scully's eating habits swing to the other extreme just as often. She's a regular salad eater when it comes to lunch, and she's been known to snack on yogurt with bee pollen. In fact, Mulder once teased her for eating an ice cream cone only to find out that it was a "non-fat tofutti rice dreamsicle."
This recipe is inspired by Scully's bee pollen kick from the episode Dreamland, in which she has developed the habit of eating a cup of plain yogurt mixed with bee pollen every day for lunch. This crock pot yogurt recipe makes it easy to make your own yogurt at home (I found the original recipe at Moms with Crock Pots). Sprinkle in a little bee pollen, and you're all set. So eat up! You're gonna need your strength if you want to debunk Spooky Mulder's claims of alien UFOs. 😉
NOTE: This recipe takes 6-8 hours to set, so plan accordingly. If you have seasonal allergies or are allergic to bee stings, be cautious about using bee pollen, as it has the potential to cause a severe allergic reaction. I have very severe allergies which puts me at high risk for a reaction, so this is the only recipe I haven't tested in its final form. I've eaten the yogurt, but I had the Mister test it with the pollen, which he says doesn't change the taste much. You can learn more about safe use of bee pollen here.
Scully's Homemade Yogurt with Bee Pollen

"Lately, for lunch, you've been having this six-ounce cup of yogurt, plain yogurt, into which you stir bee pollen because you're on a bee pollen kick even though I tell you you're a scientist and you should know better. "
— X-Files
INGREDIENTS: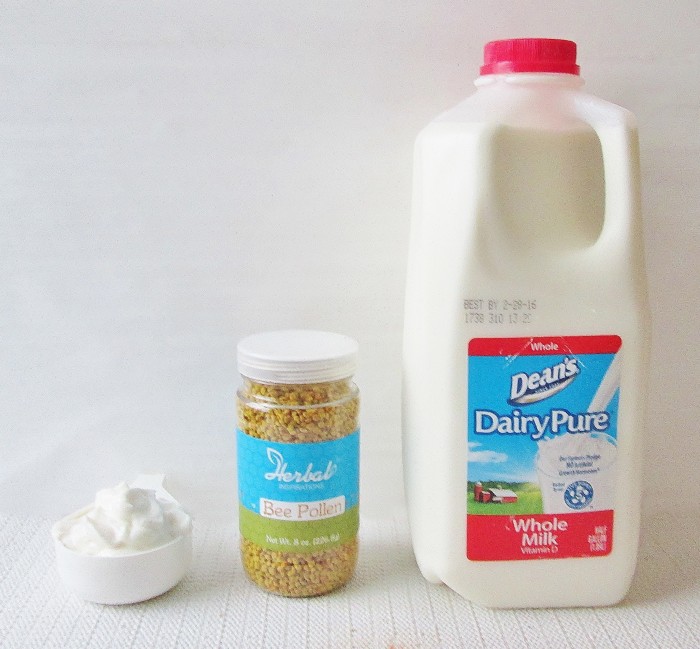 1 quart whole milk
3 oz plain yogurt

Makes approx. 8 servings

INSTRUCTIONS:
Pour your milk into a crock pot. Cover and heat on high for 1 1/2 – 2 1/2 hours or until it reaches 180°.
Turn off the crock pot and let the milk cool for another 1 1/2 – 2 1/2 hours or until it reaches 120°. While it cools, measure out your yogurt and set it on the counter to reach room temperature. When the milk reaches 120°, gently but thoroughly stir in the yogurt.

Replace the lid and wrap the crock pot completely in large, clean towels (I used two bath towels). Set it in a place where it can sit undisturbed for around 6-8 hours. I let mine sit for the full 8.

When the milk mix has thickened to a yogurt consistency, remove the towels and place the crock pot in the fridge. When the yogurt is completely cool (this should take about 30 minutes), stir it thoroughly until it has a smooth, even consistency and as few lumps as possible.