This January marked my blog's second anniversary. I like to think I've learned a few things about food blogging over the past couple years, and one of those things is just how powerful the proper tools can be. However, it may surprise you to know that this dish: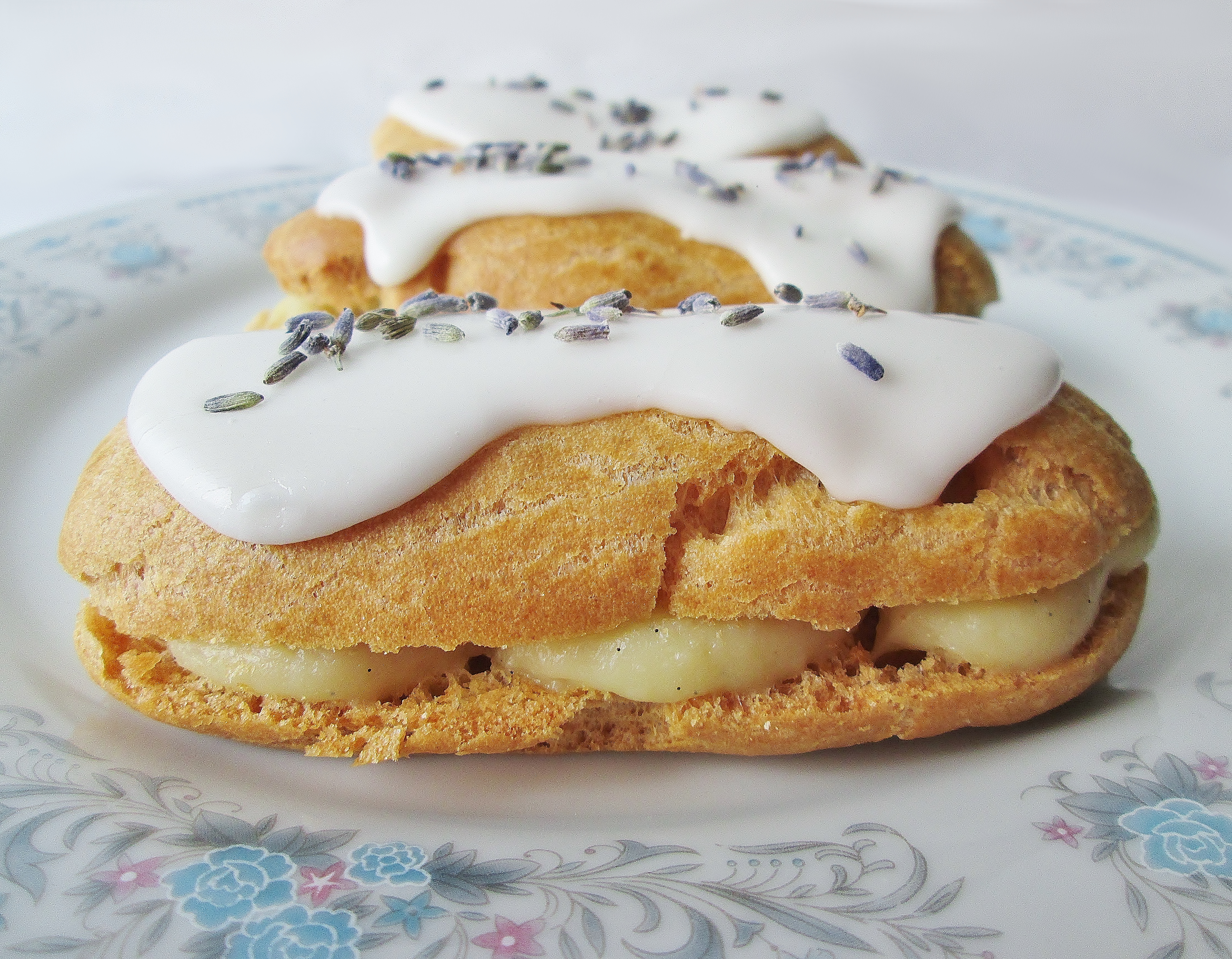 ….was made in this kitchen: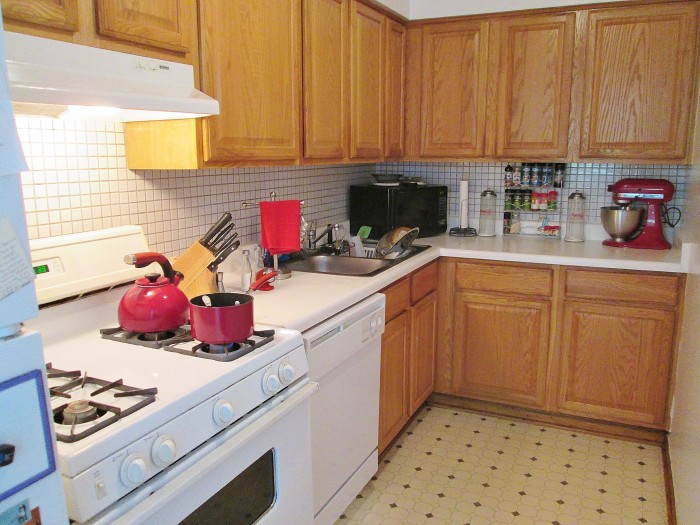 That's right! Up until three months ago, I was making all my food in a tiny galley kitchen. It had two squares of counter space, two drawers, and no windows. Though it was bigger than my very first kitchen (a studio kitchenette), I was worried it would be too small to handle a food blog. In fact, I'd read posts about bloggers renovating kitchens that were already bigger than mine. In the end I decided to give it my best shot and see what happened. I was pretty surprised by what I learned!
As it turns out, a big kitchen is certainly convenient…but not necessary. So if you've been thinking of starting a food blog, don't let a bare-bones kitchen stop you! Here's how I made it work:
Find the Light. Good light is what really makes a difference in food blog photos. If you don't get good light in your kitchen, feel free to find a better location. To find the best light in your home, take some experimental pictures of a plate of food near different windows in your house (be sure to do this at the time of day when you most expect to be taking your blog pictures). In my old apartment, the best light was in the living room by the balcony doors, so that's where I set up my station. It meant I had to carry the food to another room, but it also meant I got some killer shots! 🙂
Make the Most of Your Work Surface. When space is tight, you find yourself becoming very efficient in how you use it. For those of us with small kitchens, "clean as you cook" isn't just good advice—it's a necessity. I put dirty dishes in the sink when I'm done with them, and one-time-use ingredients like spices get reshelved right away. In a pinch, I designate a space (usually the kitchen table) to place items that will need putting away later. Keeping clutter off my work surface helps me cut stress, increase efficiency, and reduce spills/accidents.

See how much room Snow White has for woodland creatures? That's how we wanna be.

When It Comes to Buying Tools, Listen to Your Gut. If you're reluctant to buy an obscure cooking utensil because you don't have room to store it, chances are a lot of your readers will feel the same way. Many of them will have small kitchens too or just won't want to fill their cupboards with tools they rarely use. I was very choosy about the tools I bought, and it led to a lot of cost effective alternatives I could pass on to my readers! Don't have a double boiler? A heat-safe bowl over a pot of boiling water works just as well. Don't have the cookie cutter you need? Draw or print out a stencil. I'll admit, I DID splurge on a ball whisk for a cotton candy recipe, but that was because every other recipe I found called for cutting up a balloon whisk. I wanted to offer my readers a recipe that DIDN'T require chopping up cooking utensils, and today my ball whisk is one of my favorite, most versatile utensils.
A Good Photo Editor Doesn't Take Up Any Space…and Some Are Free! I use the editing tools in Windows 10 Photo Gallery and GIMP 2.8, both of which are free. It's a lifesaver when I have to take a picture that extends beyond the border of my background or the light is grainy during snow or rain.
I've moved on to a bigger kitchen, but I intend to take my "tiny kitchen lessons" along with me to every single home I ever have. And I'm sure I'll learn more as I go! ^.^