Happy  2016, folks! Can you believe we've made 52 recipes this year? I can't. I'm convinced cooking fairies came in the night and finished all these posts for me…mostly because I want to believe there are such things as cooking fairies. 😉
Last New Year, I made a review post detailing the most popular recipes of the year. Y'all seemed to like it, so I'm doing it again this year! In the spirit of the season, feel free to mix yourself up something to drink before we get started. I recommend Siren Notes on the Rocks from The Odyssey: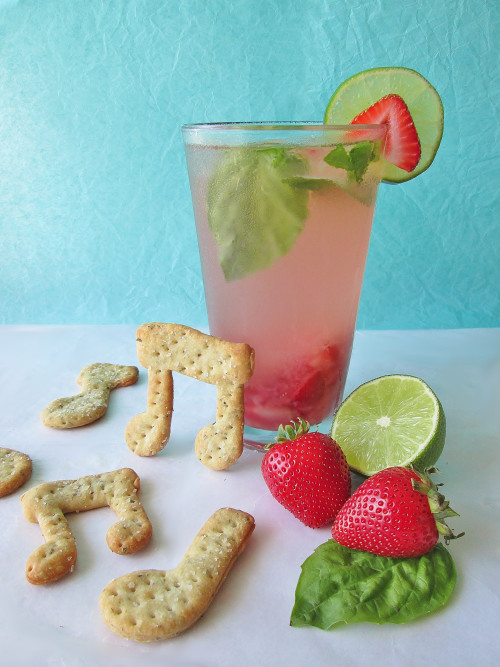 Do you have your drink? Ok. Time to reveal this year's most popular posts! The winners are…
Most Viewed on Wonderlandrecipes.com


Our Lemon Turkish Delight was wildly popular this year, with a whopping 4,500 views. But you know what really gave it a run for its money? The Dauntless Burger, a whiskey bbq bacon cheeseburger I made as part of our Divergent menu. The crazy thing about it is that the Turkish Delight was posted all the way back in January 2015…and the Dauntless Burger was posted a month and a half ago. I supposed I should be surprised, but let's face it: it's bbq bacon. Who's shocked? 🙂
Most Popular (Facebook)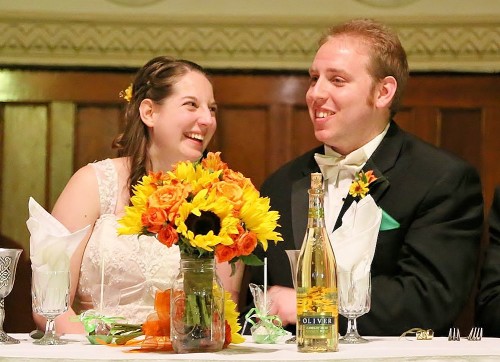 Last year, my wedding anniversary post was my most popular one on Facebook (pretty impressive, considering my anniversary is two and a half weeks before the end of the year, so it didn't have much time to rake in likes). This year, it was actually my new anniversary post that took the crown. For those of you who missed it, it's called All Those Endearing Young Charms, and it details why I carried sunflowers on my wedding day. I'm glad you guys like the wedding posts. It's fun posting something different every once in a while! 🙂
Most Popular (Twitter)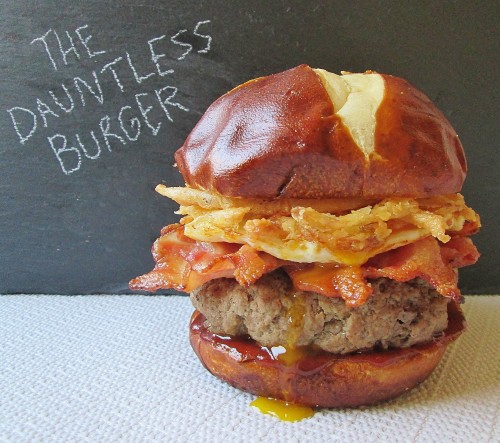 Oh, Twitter. Your branch of the Divergent fandom carried The Dauntless Burger to a glorious victory. SO MANY RETWEETS! I couldn't believe it. A few of the newcomers must have liked what they saw around here on the blog, because I got a ton of new subscribers from that too. Welcome to the show, folks! #TeamFour #WeAreDivergent
Most Popular (Pinterest)


Many thanks to food blogger Wendy Sondov, who pinned my Turkish Delight awhile back, causing an avalanche of repins (OVER THREE THOUSAND!!!). This led to Lemon Turkish Delight becoming our most popular post on Pinterest. Yay! You can check out Wendy's blog, The Monday Box, here.

Recipe I Use Most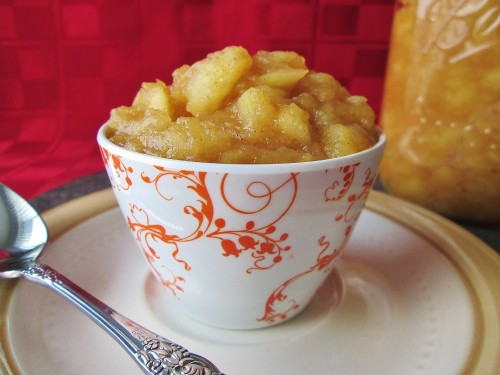 This was a tough choice. Last year, my Dragon Scale Madeleine recipe was easily my most used recipe, and I still use it a ton. But I think my new favorite may be Ariadne Oliver's Homemade Applesauce, by merit of the fact that it's easy to customize and make big batches (perfect for holidays). Plus it can be a side dish, snack, or even an ice cream topping!
Thanks for an awesome year, folks! Our first menu of 2016 starts next Thursday, and I've got your photo hint right here:
.
Any guesses as to what the next Book of the Month will be?
What was YOUR favorite recipe this year?