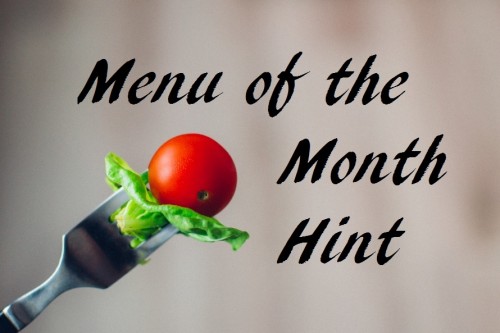 January is just about over, folks. What a month it has been! I was nominated for the Creative Blogger Award, took part in my first Top Ten Tuesday linkup, and continued taking part in the Beautiful Books/Beautiful People post series. Plus, I started two new types of posts here on AWR: reading kits and tea premieres! My plan is to post a new reading kit and custom tea blend for every Book of the Month from here on out.
But my favorite part about this month was how our King Arthur menu gave me an excuse to obsess over King Arthur for an ENTIRE MONTH. I marathoned the first three seasons of Merlin, read articles analyzing Arthurian myth (including an awesome one about the sophisticated humor in Monty Python and the Holy Grail), and posted my favorite modern King Arthur retellings. As you can imagine, I've been one happy Alison! 🙂
In a way, that just makes it all the harder to move on to our next menu. My one comfort is that the new menu I have in mind involves something I love just as much as King Arthur! Ready for your photo hint? Here it is!
Our new menu is going to be a Pop Culture Corner contribution: our very first TV Series of the Month! Though I don't plan on doing many TV menus (I don't want to depart TOO far from classic books), I just HAD to make a menu for this particular show. And once you see what it is, I think you'll agree that it definitely falls into the "classic" category. 🙂
ANY GUESSES AT WHAT OUR NEXT MENU OF THE MONTH WILL BE?