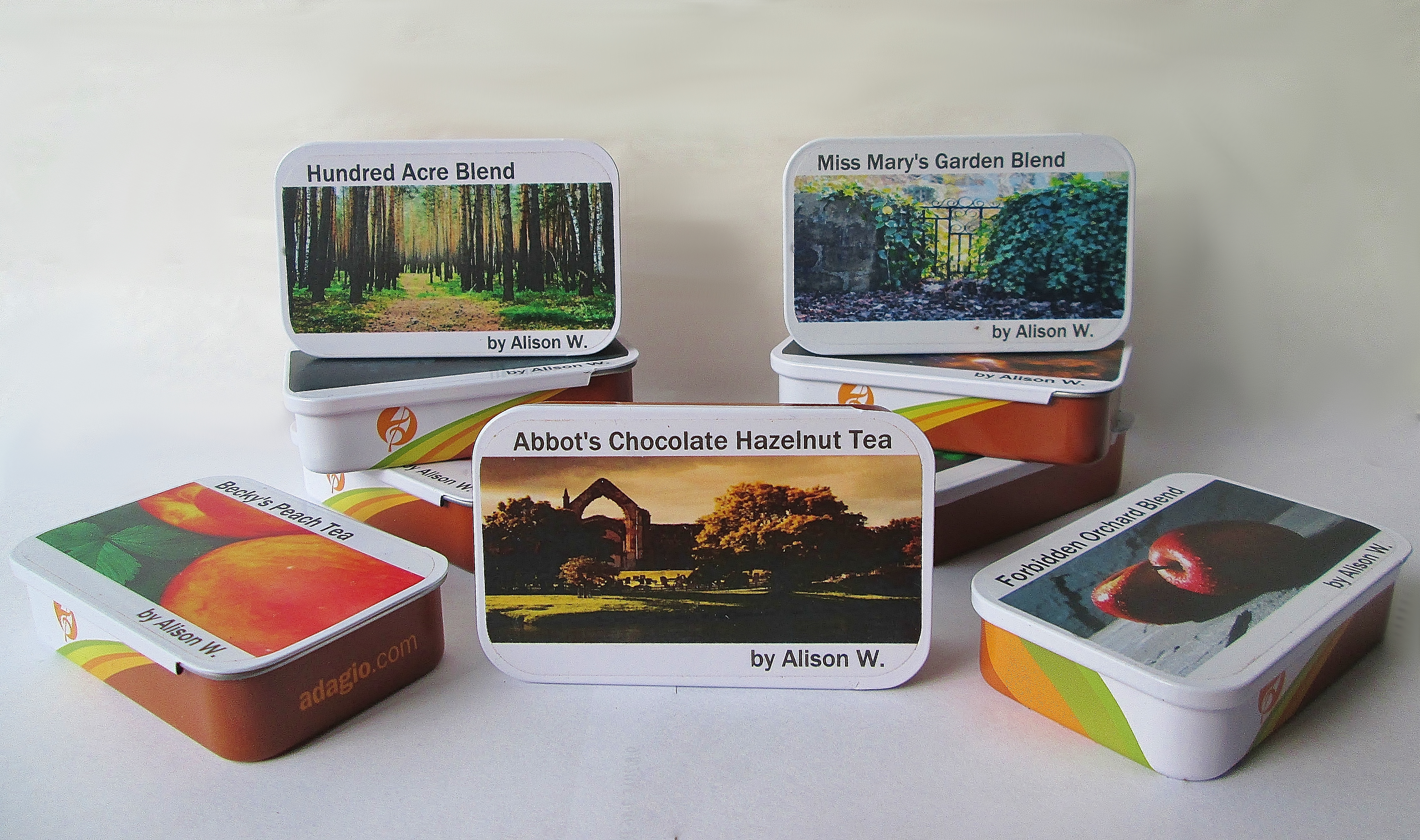 It's December 31st! The year is ending, and with it our Little Women menu. It's been a fun year, folks! I'm excited to start a new one with you tomorrow, so today I decided to post something I've been working on for MONTHS: a full review of all of the teas we've made on AWR!
Back in August, I invited my friends Laura and Mary from The Twins' Guide over to perform a very serious task: review our Alison's Wonderland Teas. The goal was to see how the teas hold up across a range of different palates and get some ideas about which ones could be improved. There are a few teas in this post that weren't reviewed at the party because I hadn't created them yet (like the chocolate mocha tea). For these, I brewed them several ways over the course of weeks to be sure they created a balanced cup each time.
Below you'll find a picture of each tea followed by its name, description, a food pairing, and notes from the review. The pictures and titles link to the page on Adagio.com where you can order each tea. Enjoy!
P.S. These are all loose teas. To brew, you can place them in a tea infuser or paper tea filter…or you can drink your tea like Professor Trelawney and brew the leaves loose in the teapot! 🙂