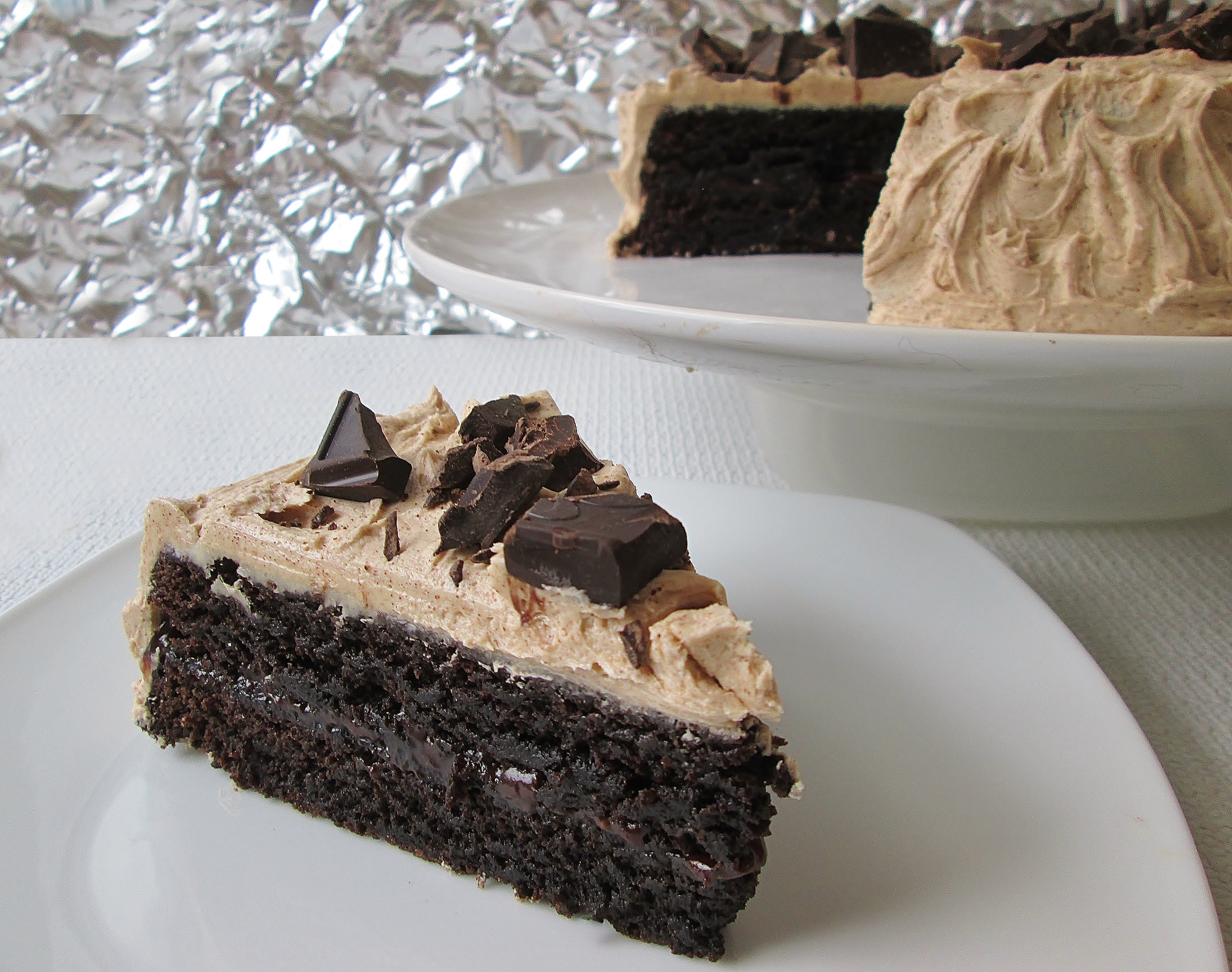 If you've read Divergent, you know there is one dish that stands out above all the others, put on a pedestal by all who taste it: Dauntless Chocolate Cake. It's so remarkable, Tris' mother remembers it after years of living in Abnegation.

What kind of cake could merit that level of notoriety? I like to imagine it was a rich, moist dark chocolate cake topped with fluffy cinnamon frosting with just a little bourbon kick (the frosting I use here was originally developed by Eats Well With Others). It's a good thing they don't let you taste it until after choosing your faction…otherwise everyone would be in Dauntless!
WARNING: This is probably the richest, sweetest chocolate cake you will ever eat. It's definitely not for the faint of heart, but that's what make it so Dauntless. 😉
Dauntless Chocolate Cake

"She walks away, and I am too stunned to follow her. At the end of the hallway she turns and says, 'Have a piece of cake for me, all right? The chocolate. It's delicious.' She smiles a strange, twisted smile, and adds, 'I love you, you know.' And then she's gone. I stand alone in the blue light coming from the lamp above me, and I understand: She has been to the compound before. She remembered this hallway. She knows about the initiation process. My mother was a Dauntless."
— Divergent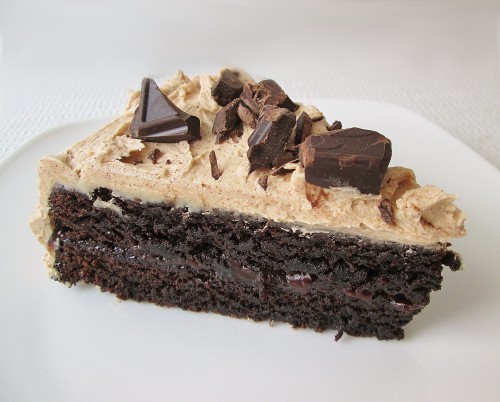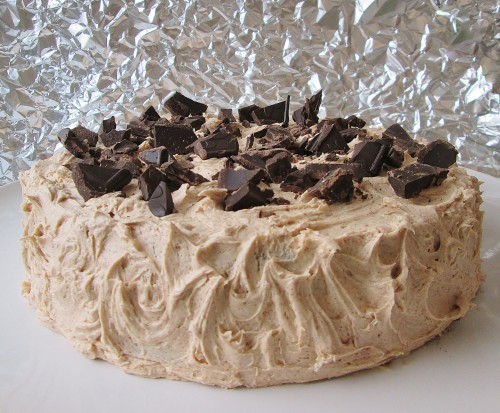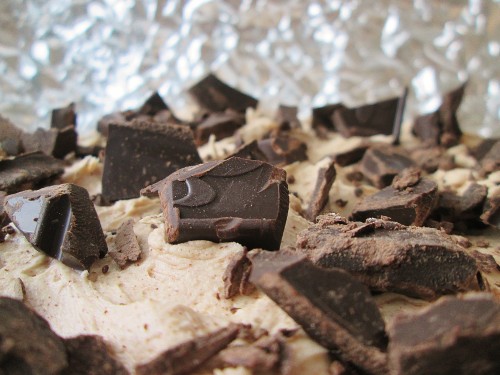 INGREDIENTS: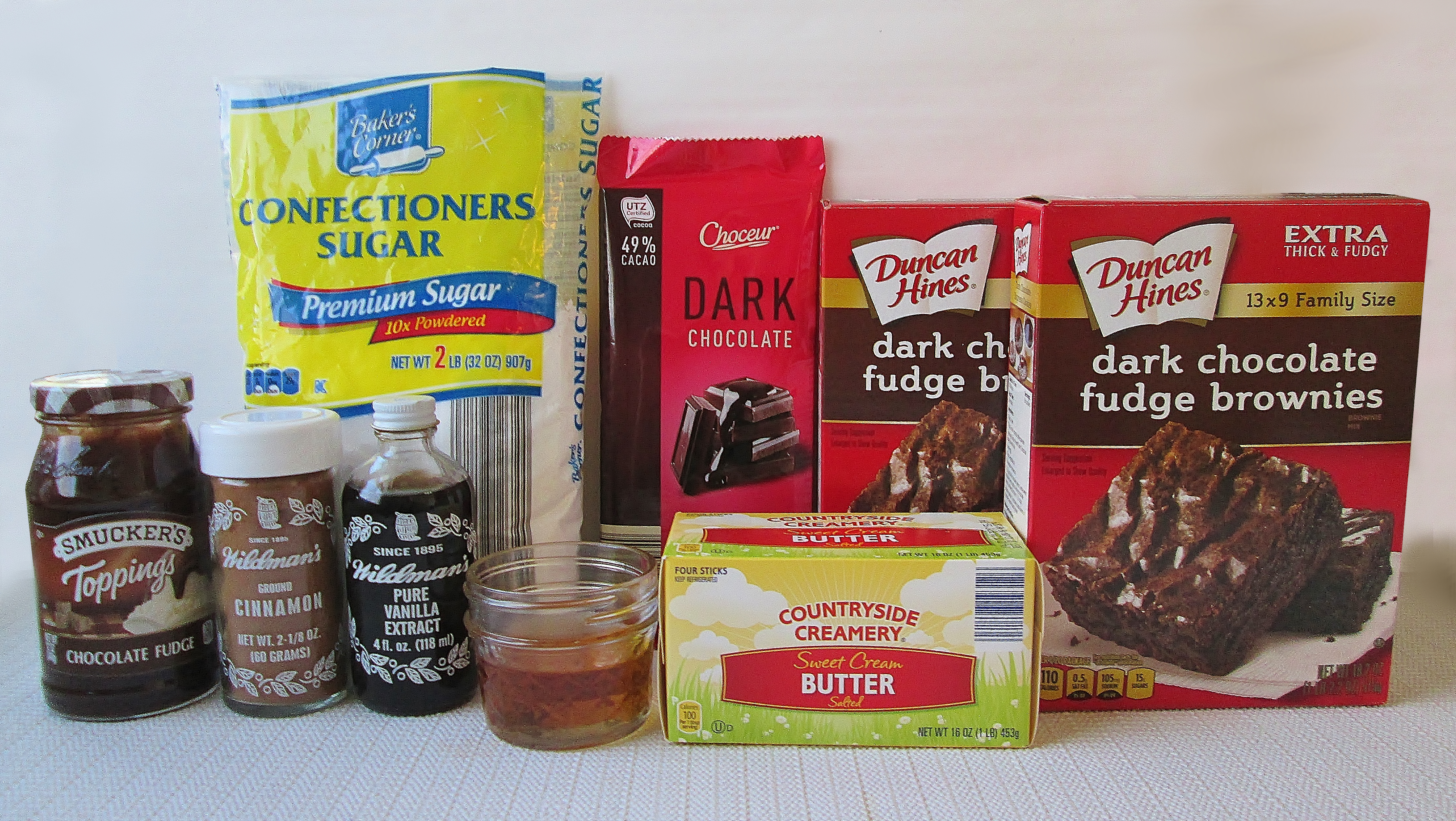 2 boxes brownie mix (and the ingredients to prepare them)
6 oz chocolate fudge topping (for me, this was about half a jar)
1 cup butter
4 cups powdered sugar, sifted
1 tsp vanilla
2 tsp cinnamon
2-4 tbsp bourbon (I used 3)
3 oz dark chocolate

Makes a 2-layer 9-inch round cake

INSTRUCTIONS:
Spray 2 9-inch round cake pans. Cut 2 parchment paper circles to fit the bottom of each pan, lay them inside the pans, and spray those too. Prepare the brownie mix according to package instructions and bake it in the cake pans for the prescribed amount of time.
Allow the brownie layers to cool for 10 minutes in the pans. Then loosen the brownies from the sides of the pans with a knife and flip them over onto a wire rack to finish cooling completely.

Spread the chocolate fudge on top of one of the brownie layers. Then using a butter knife to help balance out the weight, quickly and gently lift the second brownie layer and put it on top of the first so that the fudge layer is in the middle.


In a standing mixer, beat the butter on medium speed until smooth (approximately 3 minutes). Add the powdered sugar 1 cup at a time, beating until completely combined after each addition. Beat in the vanilla and cinnamon. Beat in 2 tbsp of the bourbon and taste. If you want more bourbon flavor, add the rest 1 tbsp at a time, tasting after each addition.

Spread the finished frosting onto your layer cake. I decided to go the messy route to fit the Dauntless theme, but you can decorate in whatever style you want! 🙂

Break your chocolate into coarse bits (I used the corner of a meat tenderizer to make the job easier). Sprinkle them on top, and you're done!


Serve to your favorite Dauntless friends!