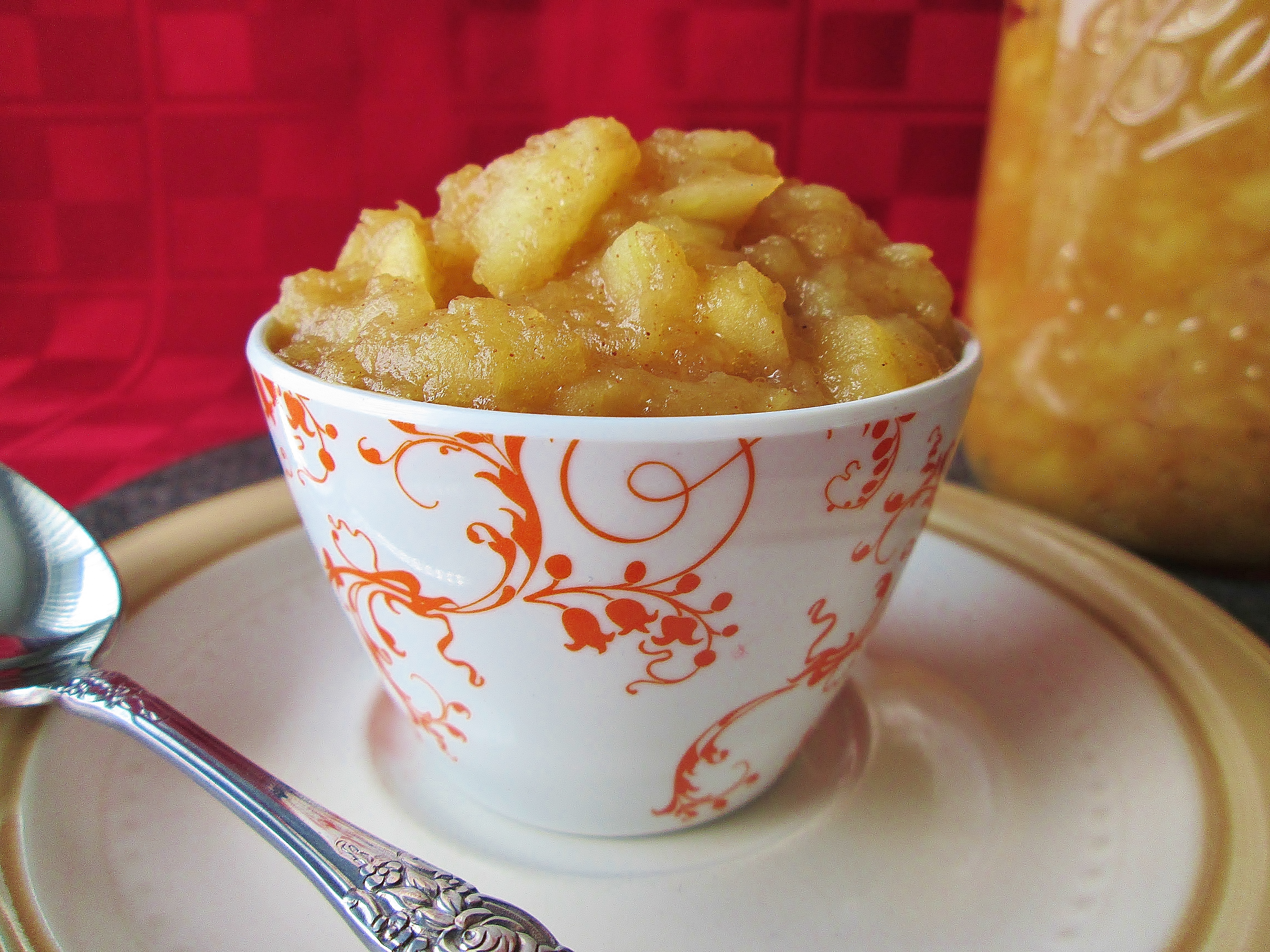 As a super organized person, I love it when a post comes together exactly as planned. Then again, some of my favorite recipe posts have been the result of last minute changes. That's definitely the case today. My original plan was to post a recipe from Murder on the Orient Express, but I really struggled to find a good option. Sure, lots of foods are mentioned in the book (soup, chicken, cream), but they aren't described and don't have much significance in the story. A week ago I was scouring the book for anything that might work. To get me in the spirit, I decided to play an episode of the Hercule Poirot TV series in the background while I worked. The episode was Cards on the Table, which features Ariadne Oliver, Hercule Poirot's crime writer friend who always speaks her mind. I kept getting distracted by Ariadne's funny antics involving apples (her favorite snack), and I stopped all my work so I could watch my favorite moment in the whole episode: when she gets out of her car and half-eaten apples spill out all over the driveway. Then it dawned on me: I'd found my recipe—Ariadne's Apples!

Of course, plain apples aren't a recipe, so I decided to make this easy cinnamon applesauce from Ree Drummond. I'm super picky about my applesauce, so I was thrilled by how easy this is to customize. I like my applesauce chunky, lightly sweet, and with none of that "apple water" that leaks out of the store bought stuff (I hate watery applesauce). I was able to make it exactly as I wanted with practically no effort! Then again, if very sweet, velvety smooth applesauce is your thing, it's easy to adjust this recipe to achieve that. If you like minimal flavorings and sauce so chunky it's basically baked apple slices, you can do that too. On top of it all, it makes your whole house smell like warm cinnamon and apples. Talk about a crowd-pleaser. I'm SO making this for Thanksgiving this year!

P.S. We're taking a vote to see which detective is better, Poirot or Marple. Vote here!

Ariadne Oliver's Homemade Applesauce

"Mrs. Oliver extricated herself from the driving seat of her little two-seater with some difficulty…the seat next to the driving seat was encumbered by several maps, a handbag, three novels and a large bag of apples. Mrs. Oliver was partial to apples and had indeed been known to eat as many as five pounds straight off whilst composing the complicated plot of The Death in the Drain Pipe—coming to herself with a start and an incipient stomachache an hour and ten minutes after she was due at an important luncheon party given in her honour."
— Cards on the Table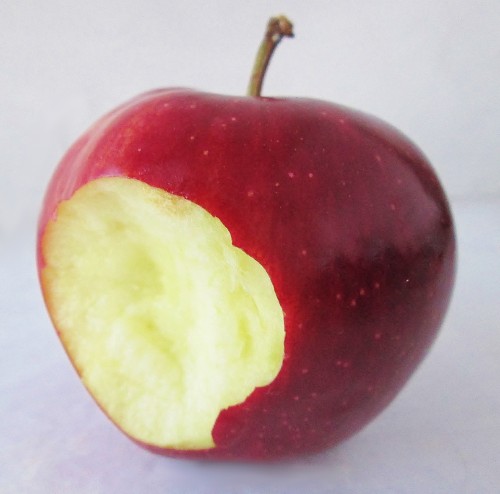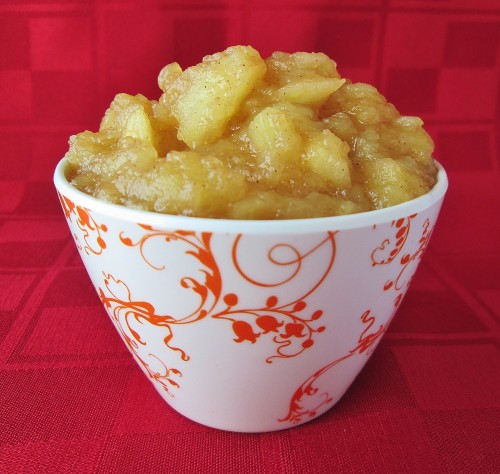 INGREDIENTS: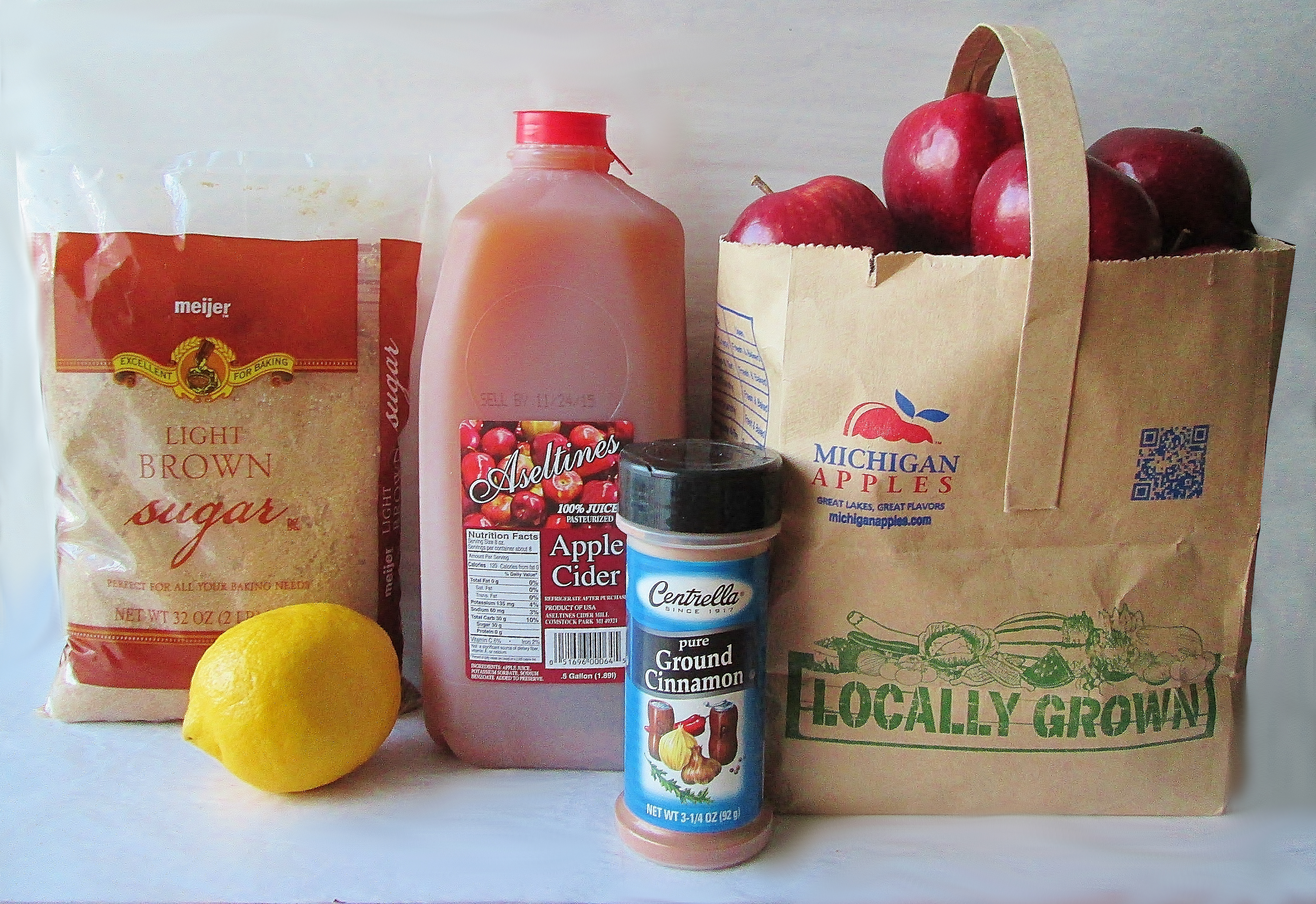 6 lbs apples (I used MacIntosh)
1 cup apple cider
juice from 1 lemon
1/2 cup packed brown sugar
1 tsp cinnamon

Makes approximately 32 oz (4 cups) applesauce

INSTRUCTIONS:
Peel, core, and slice your apples.

I used the tools pictured above, but my mom has an apple peeler-corer-slicer, which definitely makes these kinds of jobs much easier. I'm putting one on my Christmas list this year.

Put all your ingredients in a large pot on the stove and stir until everything is evenly incorporated. Cook uncovered on medium heat, stirring every 5 minutes or so, for about 25-30 minutes or until the apples are VERY soft. If the liquid begins to foam, turn the heat down just a little. When the apples are soft enough that you can cut through them with the end of a rubber spatula or plastic spoon, they're done.
Pour half your apple mix into a food processor or blender and blend until you reach your desired consistency. Since I like mine chunky, I just held the dial of my food processor on pulse for about 20 seconds, stopped to scrape the sides and stir a little, then held the pulse for another 10 seconds. Transfer to a large jar or other airtight container.


Repeat Step 3 for the second half of the apple mix.
Serve warm to your favorite crime writer or store in the fridge for up to 1 week for future sleuthing adventures.