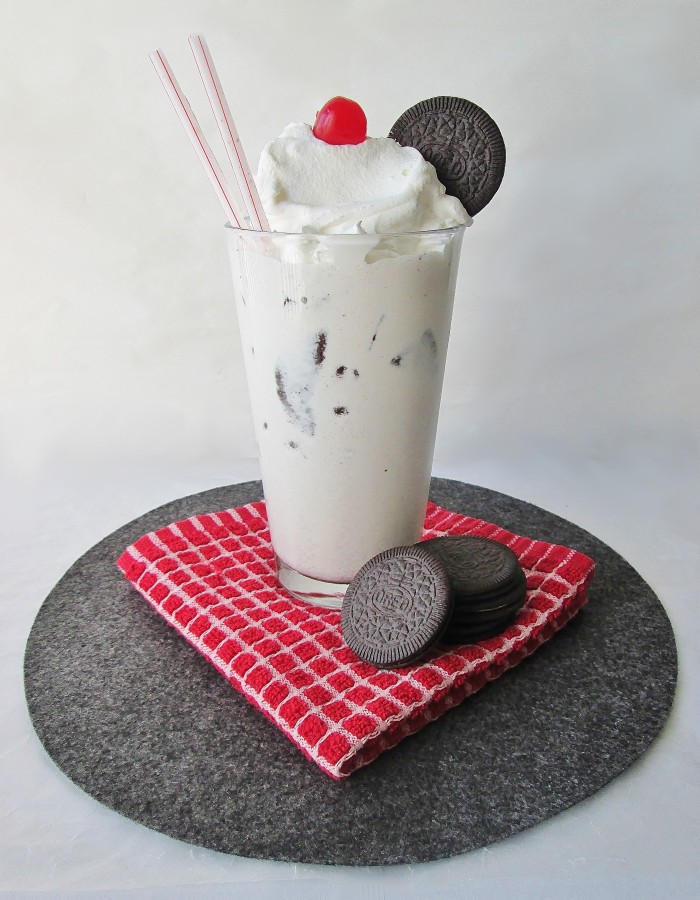 Run away! Our Monty Python dessert is coming straight for you! Then again, maybe this isn't such a bad thing, since these Flying Cow Milkshakes are absolutely delicious…and royally decadent! Made with homemade coconut ice cream, Oberweiss milk, and Oreos—they're a sweet, refreshing reward after a long, hard day of being taunted by Frenchmen.

Flying Cow Milkshakes

"Fetchez la vache!!!"
— Monty Python and the Holy Grail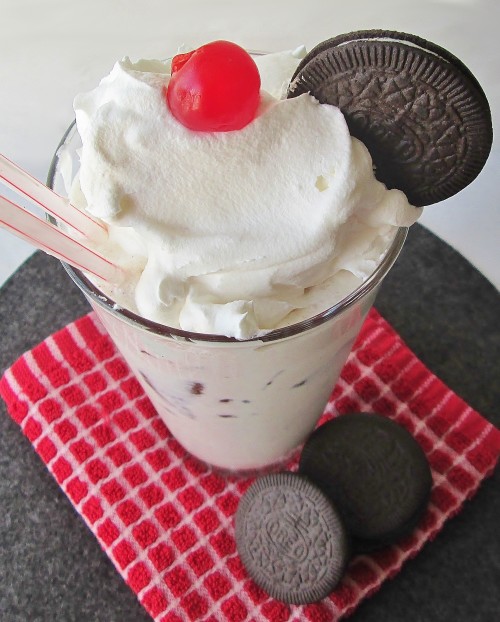 INGREDIENTS: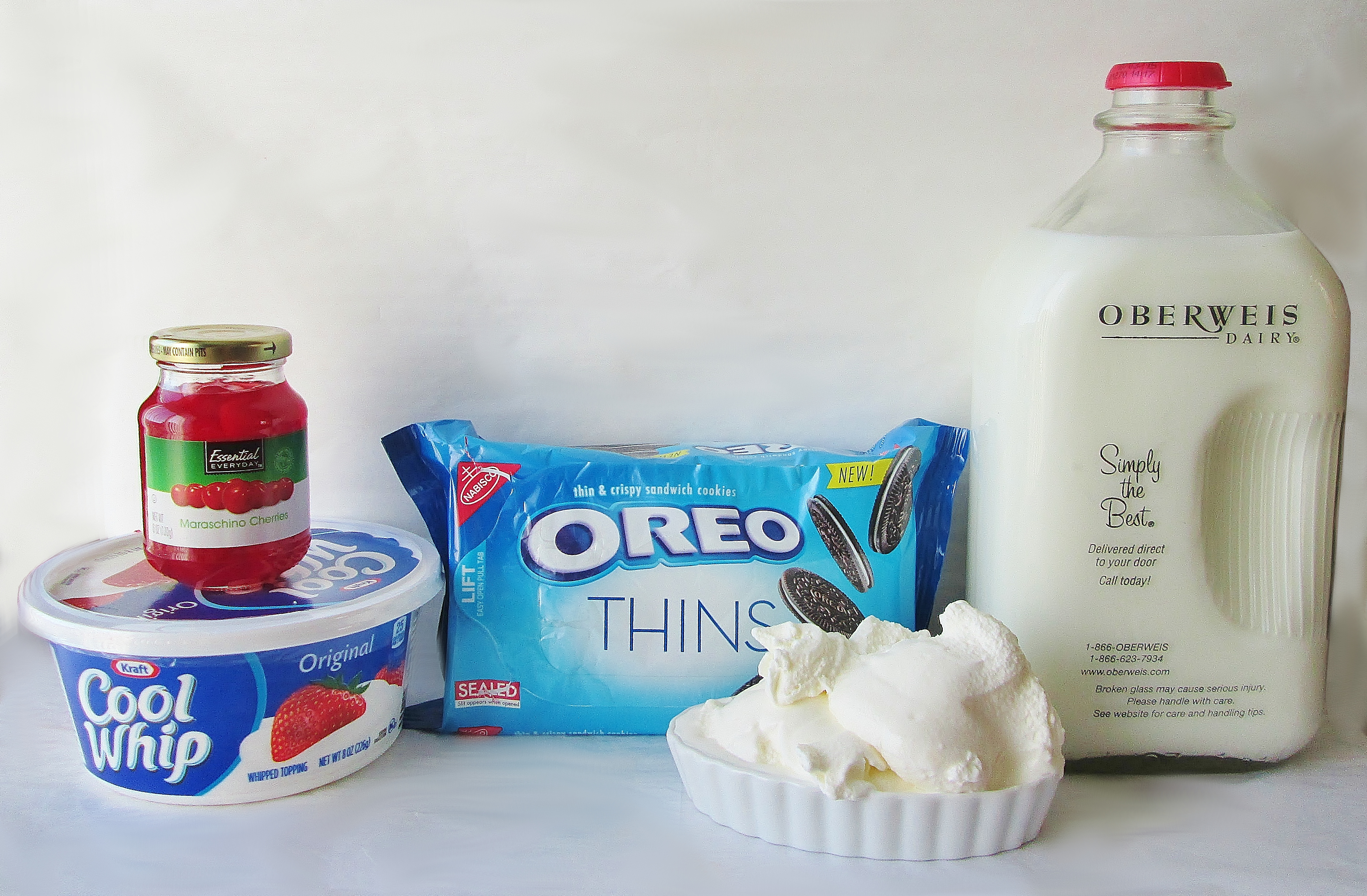 6 large scoops coconut ice cream (I made my own using this recipe and just replaced the vanilla with coconut extract, but you can use store bought ice cream if you don't have a machine)
1/4-1/2 cup Oberweiss milk
16 Oreos (I used Thins, which I've found keep a crisp, delicate crunch when combined with the ice cream)
2 dollops Cool Whip
2 maraschino cherries

Makes 2 milkshakes

INSTRUCTIONS:
Set two of your Oreos aside to use as a garnish. Coarsely chop the rest.
Add your milk and ice cream to a blender and blend until smooth.
Stir in your cookie pieces. As another option, you can chuck them into the blender with the other ingredients before blending (this will completely pulverize them). I prefer to stir them because I like large, crisp chunks of cookie in my shake.
Pour into two tall glasses. Top with Cool whip, cherries, and your leftover whole cookies.
Serve to your knights as a post-battle snack…but keep an eye on the skies! You never know when the Frenchmen might start throwing cows again!