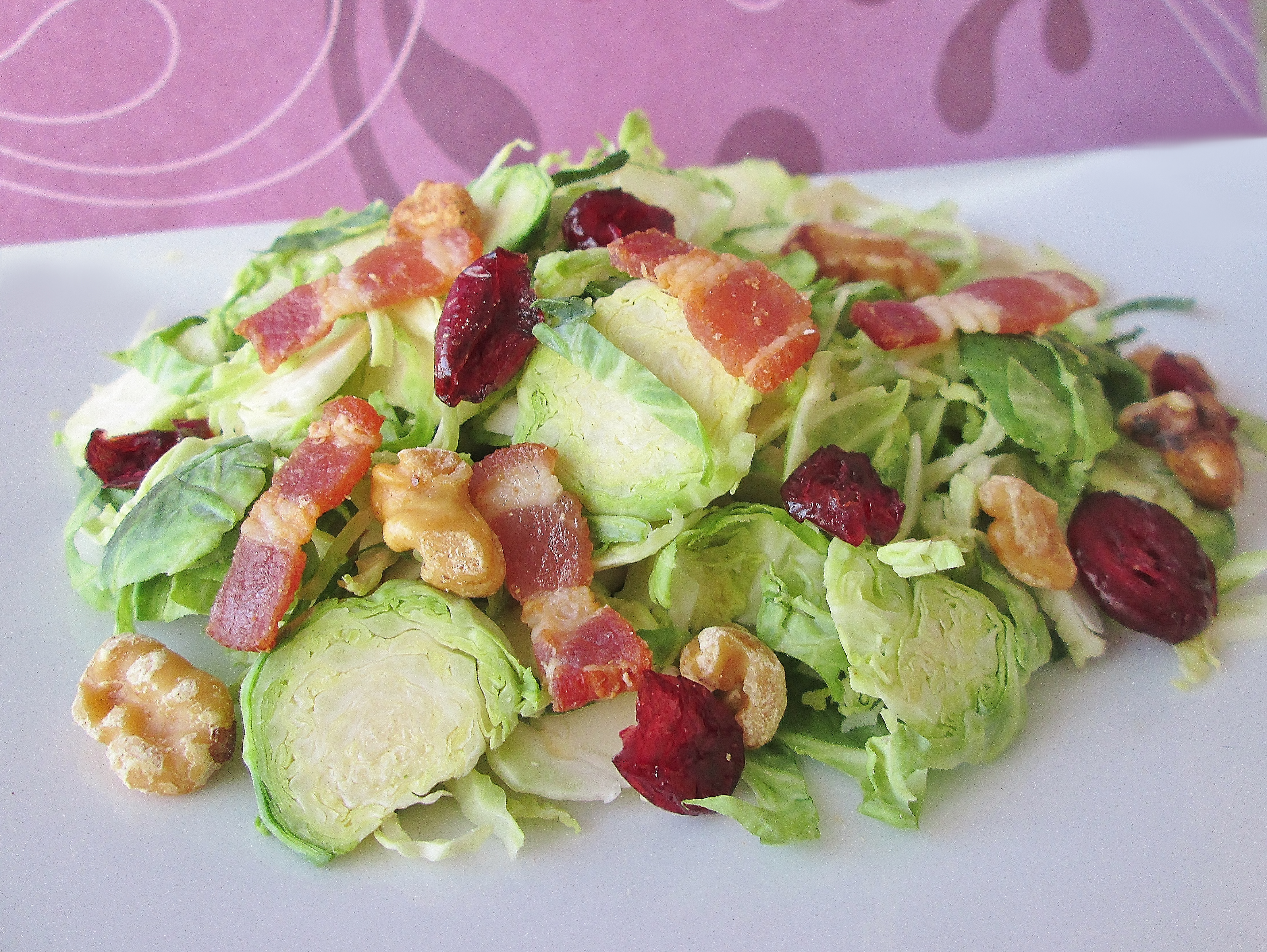 This Shrubbery Salad was commissioned by The Knights Who Say Ni! They instructed us to make something that "looks nice and isn't too expensive," so we whipped up this delightful recipe from With Salt and Wit. The base is composed of thinly shaved Brussels sprouts, light and tasty enough to make you regret every bad thing you ever said about a Brussels sprout. And the cranberries, bacon bits, toasted walnuts, and homemade vinaigrette bring it all together to create a perfect balance of sweet and savory. Ni!

Shrubbery Salad

"'We shall say ni again to you, if you do you not appease us.'
"'Whatis it you want?'
"'We want…a shrubbery!'"
— Monty Python and the Holy Grail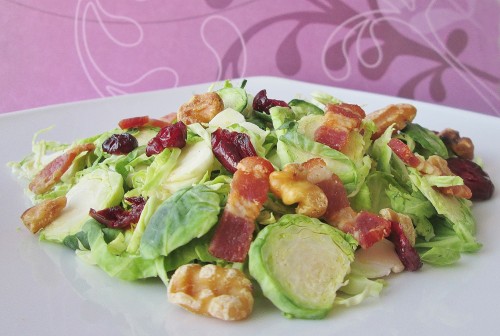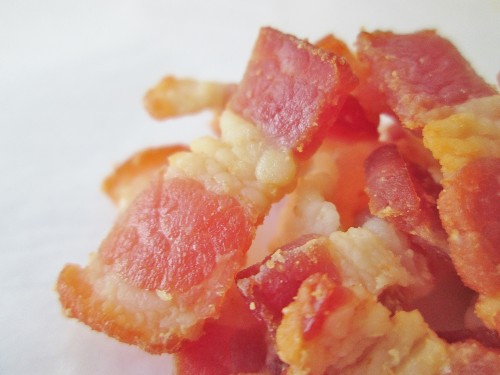 INGREDIENTS:
8 oz Brussels sprouts (for me, this was about half a bag)
1/3 cup walnuts
5 bacon slices fried and cut into bits
1/3 cup dried cranberries
homemade maple Dijon vinaigrette (To make, whisk together 3/4 tsp Dijon mustard, 2 tbsp maple syrup, 3 tbsp apple cider vinegar, 3/4 tsp salt, 1/2 tsp pepper. While continuing to whisk, gradually add 4 tbsp olive oil until combined.)

Makes 3-4 side salads

INSTRUCTIONS:
Preheat your oven to 325° and toast your walnuts for approximately 5 minutes or until golden brown.
With a knife or mandolin (I used a mandolin set to the widest setting), cut your Brussels sprouts into thin slices and discard the stems.

Mine were about 1/4 inch thick. Since the outer leaves are shorter, some of your slices will stay as densely packed rounds and some will break apart into strips. You can cut wider to keep all of them as disks, but I like having a mix of both.

Combined the shaved sprouts, walnuts, bacon, and cranberries together in a large bowl and toss until combined.

Just before serving, drizzle 1/3 of the dressing over the salad. Toss to coat and taste. Keep adding and tossing dressing 2 tbsp at a time until the desired about of dressing is reached.

Serve to a band of renegade knights to convince them to let you pass safely through their forest.

I was pleasantly surprised by this recipe when I first tried it. The sprouts make a really mild base, and the sweet and savory elements play off each other just right. One of my new favorite salads! If you don't like Brussels sprouts, I recommend giving this a try. It might just change your mind!