Guys, I SAW THE POPE!
…moving quickly in a car past me and about a million other people. But it still counts.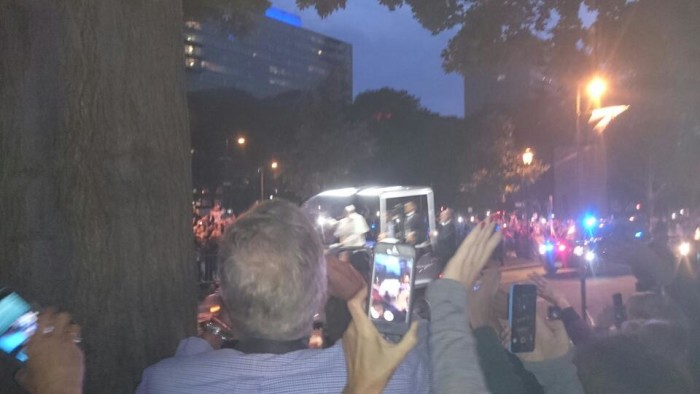 You may have noticed that I've been mostly AWOL from the the interwebs since Thursday. That's because I've been busy flying to Philadelphia and fangirling over Pope Francis all weekend!!! I walked more than 20 miles over the span of 3 days: first site seeing in Philly and then gettin' down with my Catholic self at the Festival of Families and the Papal Mass. SO MANY PEOPLE! SO MUCH EXCITEMENT! 😀
Needless to say, this made blogging a bit tricky. In fact, I pretty much failed at sharing my last Monty Python post on Facebook/Twitter. So I decided to make up for it by posting the shares today and linking to it here (better late than never, right?). If it's any consolation, we're finishing up our Monty Python menu today by adding a new custom tea to our Adagio collection: Monty Python's Coconut Camelot Tea! Click on the link or the pic below to see a description of the tea and details on how to order.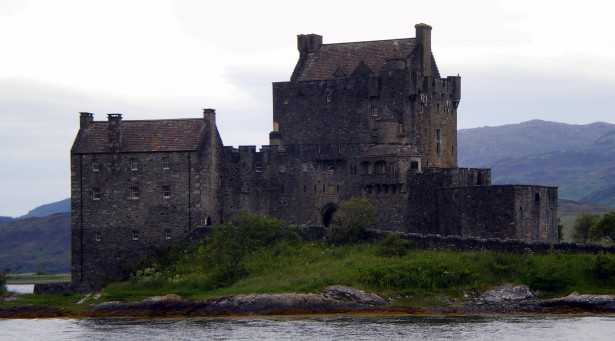 Wow…with our Monty Python menu finished up, that means it's almost October! HOW can it be almost October, guys? I could have sworn September just started yesterday. Then again, this month has been super busy for me, and not just with papal visit plans. I interviewed Jonathan Stroud about his new book tour a couple weeks ago, and I just finished my next Real Life at Home guest post. Plus, the Mister and I are moving on Halloween, and I'm doing NaNoWrMo this November. In short: CHAOS! It's really no wonder October snuck up on me. Still, I'm SUPER excited for our new menu, especially since it involves one of my favorite authors! Want a hint as to what it could be? Check out the picture below!
Now then, I'm going to find a lovely little corner of my apartment in which to curl up and sleep off my 7 am flight from yesterday (if I wake up and see my shadow, we get 6 more weeks of fall).