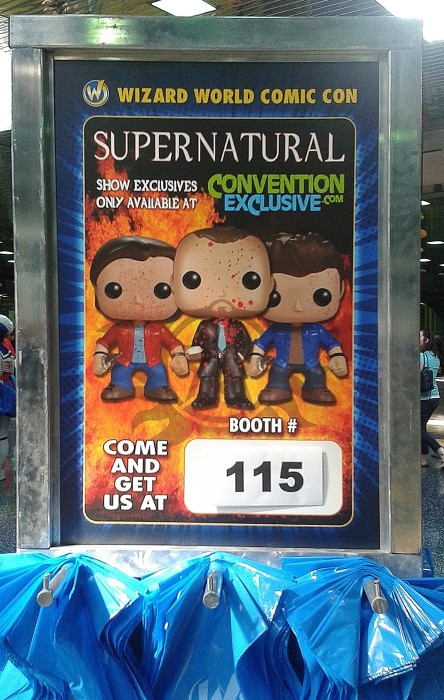 For years, my reason for not attending comic book conventions was simple: I don't read comic books. No better reason than that, right? Well, a month ago the Mister (a big video game and comic book fan) asked me if I was interested in going to our local comic con, Wizard World Chicago. I thought, why not? With him working full time and attending grad school, it's not often we get to spend a whole day together. Plus, my geeky horizons have widened considerably over the past couple years. I still love my books and tea, but now I've added things like Star Trek and Firefly to the mix. I still don't have much interest in comic books, but I figured the convention might still be fun anyway. Turns out I TOTALLY wasn't giving it enough credit.
When we got to the convention hall yesterday, it was PACKED. There were hundreds of people in the main lobby alone. Our first stop was the vendor hall, and I was floored by the huge variety of things there. We're talking Hogwarts house bathrobes, hobbit hole watercolor paintings, leather Celtic journals, steampunk coffee presses, Star Trek oven mitts, and of course all things superhero. We stopped by a gaming room where the Mister played Super Smash Bros, and there were even Q&A panels with Youtube stars, comic book creators, and famous actors. We went to the Firefly panel and saw Nathan Fillion, Adam Baldwin, and Summer Glau! * insert fangirl squeal here *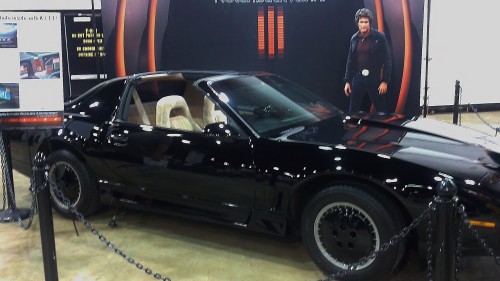 And these are the spoils of my lovely trip to the vendor hall: a custom quote pillow, handmade stoneware Totoro mug, and two custom teas (Red Queen and Irish Whiskey Cream).
Now as I sit sipping my delicious new tea out of my Totoro mug, I'm exhausted but happy. And I'm DEFINITELY planning on going back next year! 😀