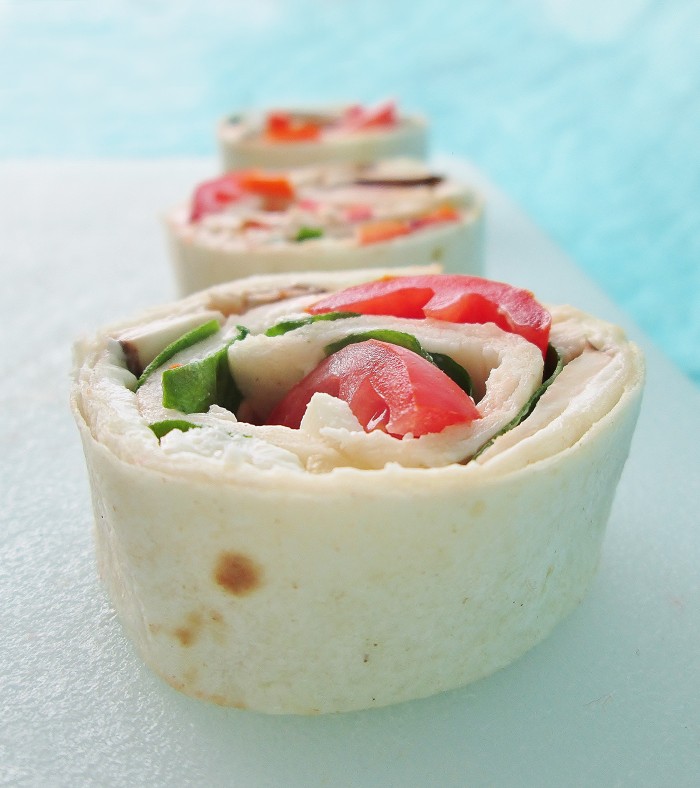 In The Odyssey, Odysseus must choose between facing the man-eating monster Scylla or the ship-destroying whirlpool Charybdis. A tough choice no matter how you slice it, but these Greek pinwheel sandwiches are an easy choice: truly delicious and easy to make! A recipe that I originally found on Hello Healthy, they've got all the flavors you'd expect in a classic Greek salad (feta, cucumbers, peppers), plus some surprises (like herbed cream cheese). I love the way the feta incorporates into the cream cheese, and the roasted peppers add just the right touch of crunch.

Want more spiral recipes? Check out our Fancy Ham Sandwiches from the Chronicles of Narnia or Cyclone Cookies from the Wizard of Oz!

Scylla's Whirlpools: Greek Spiral Sandwiches

"A large fig tree in full leaf grows upon it, and under it lies the sucking whirlpool of Charybdis. Three times in the day does she vomits forth her waters, and three times she sucks them down again; see that you be not there when she is sucking, for if you are, Neptune himself could not save you; you must hug the Scylla side and drive ship by as fast as you can, for you had better lose six men than your whole crew."
— The Odyssey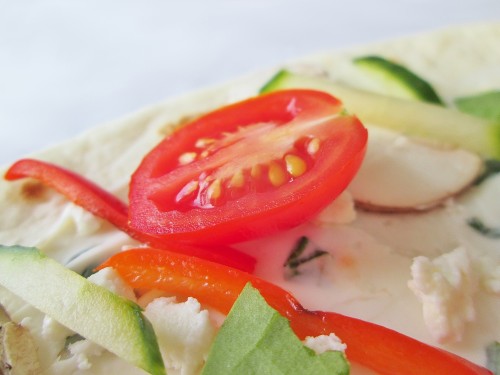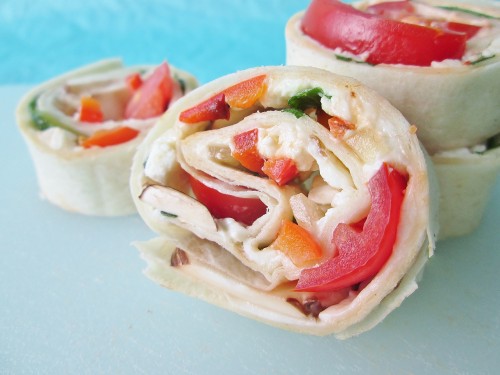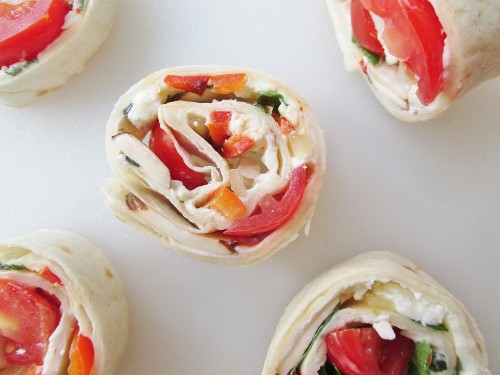 INGREDIENTS: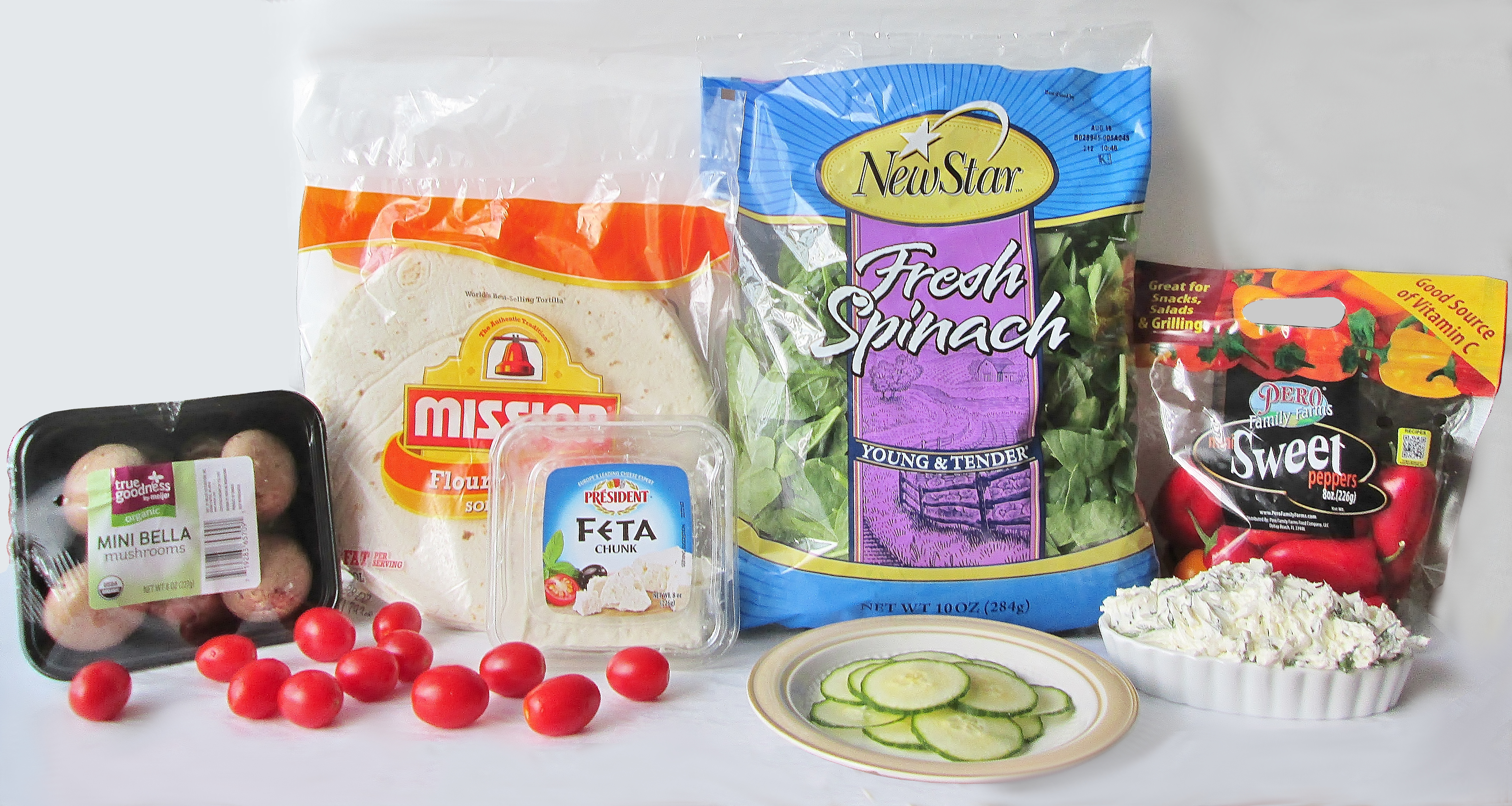 4 8-inch flour tortillas
6 tbsp basil cream cheese (most stores sell herbed cream cheese, but I highly recommend making your own by chopping up 3 large leaves of fresh basil and mixing them into an 8 oz block of softened cream cheese—the flavors are so much stronger and fresher!)
4 palmfuls of finely crumbled feta cheese
2 thinly sliced mini bella mushrooms
12 thin slices of cucumber
4 mini sweet peppers, roasted
12 cherub tomatoes
4 large spinach leaves
You can also add kalamata olives if you want. I'm not an olive fan, so I left them out.
Makes 4 servings

INSTRUCTIONS:
First, spread 1 1/2 tbsp softened basil cream cheese on each tortilla and sprinkle a palmful of feta onto each one.

Feta is layered over the cream cheese to give them a chance to incorporate into each other. OH MY. SO TASTY.

Add your mushrooms to the tortillas. Julienne your cucumbers and peppers and sprinkle them on top.

"Julienne" is a fancy cooking word for "cut into matchstick shapes."

Slice your tomatoes into thirds and lay them on top of the vegetables.

Tear your spinach leaves into coarse bits and sprinkle them on top of the tomatoes.

Tightly roll your tortillas and individually wrap them in plastic wrap. Refrigerate the wraps for 30 minutes to 1 hour. NOTE: Be sure to wrap them tightly! This will help them keep their shape later when we cut them.
Next, remove the plastic wrap. Cut the ends from your tortillas so you're left with evenly-sized "logs." Gently slice each log into 3/4″ wide spirals.

If you do it gently, they should hold their shape. If they're falling apart all over the place, rewrap them and let them chill for another 10 minutes.

Serve as a post-adventure snack after overcoming the dreaded Charybdis!
Save