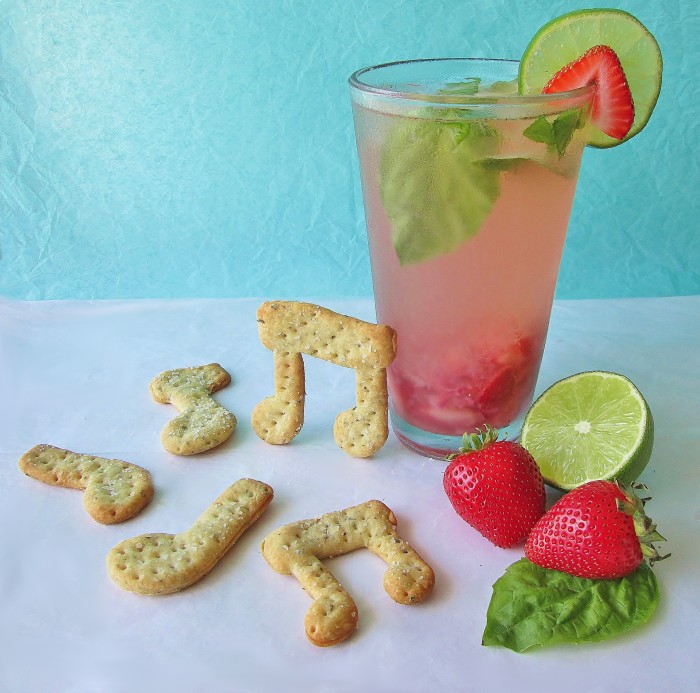 Happy August, everybody! Our new book of the month is The Odyssey! That's right. We're taking the term "classic" to a whole new level this month. Maybe the hot weather's had me craving a sea voyage. 😉
We're going to start off with a food-drink combo as our appetizer. These Siren Notes on the Rocks are our tribute to The Odyssey's deadliest lovely ladies: the sirens! The music notes are crisp basil crackers, my take on a rosemary cracker recipe originally published in The Washington Post. The cocktail is a strawberry basil Tropical Hurricane (super appropriate name, right?) developed by Barb at Wishful Chef. I think they go great together, so sit back and sip a while as you wait for Odysseus' ship to come in.

P.S. If you'd like a nonalcoholic cocktail to go with your crackers, I recommend this Strawberry, Lemon, and Basil Soda from Bon Appétit.
Siren Notes on the Rocks

"First you will come to the Sirens who enchant all who come near them. If any one unwarily draws in too close and hears the singing of the Sirens, his wife and children will never welcome him home again, for they sit in a green field and warble him to death with the sweetness of their song."
— The Odyssey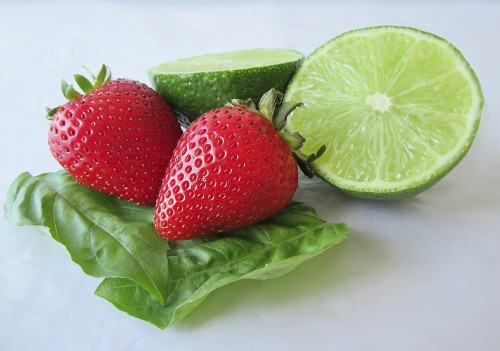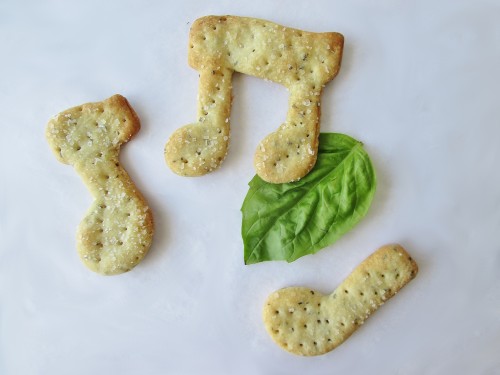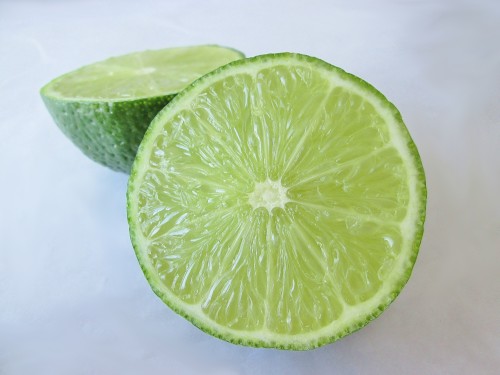 INGREDIENTS: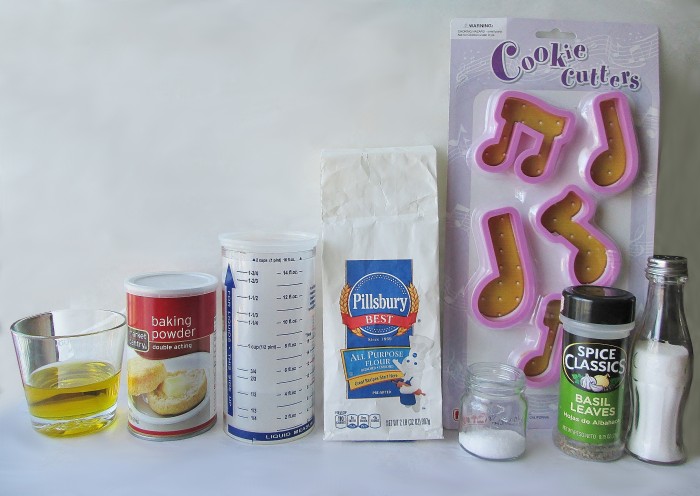 For the Crackers:

1 3/4 cups flour
1 tsp baking powder
3/4 tsp salt
1 1/2 tbsp dried basil
1/2 cup water
1/3 cup olive oil, plus some extra to brush on
kosher salt
You can make music note stencils to cut out the crackers or use cookie cutters (I got mine here)
Makes approx. 36 crackers and 2 cocktails

INSTRUCTIONS:
We'll start with the crackers. First, place a cookie sheet in your oven and preheat it to 450°.
Add your flour, baking powder, salt, and dried basil in a large bowl and stir it all up. Hollow out the middle and pour your oil and water into the hollow. Slowly stir them into the flour mixture until a loose, soft dough forms.


Turn the dough onto a lightly floured surface and knead it 4-5 times until it forms a smooth ball.
Cut the dough in half and wrap one half in plastic wrap to keep it from drying out. Reflour your surface and roll out the second half of dough until it's as thin as you can make it, reflouring the surface and flipping the dough over as necessary (I got mine to about 1 mm thickness). Cut out your music notes and place them an inch apart on a silicone mat or piece of parchment paper.


Use a fork to poke lots of holes in your crackers (this will make them crisp throughout). Lightly brush them with olive oil and sprinkle on some kosher salt, pressing lightly on the tops to make the salt adhere to the crackers.

Pull your preheated cookie sheet out of the oven and place your silicone mat on top. Pop it in the oven until the crackers are crisp and just beginning to brown. The original recipe calls for a 4-6 minute bake time, but mine took closer to 6-8 minutes. While you wait, repeat steps 2-5 with the second half of dough.
Transfer your first batch of crackers to a wire rack to cool. Bake your second batch of crackers on the same pan (the preheated pan helps the crackers cook more evenly). When they're finished, transfer them to the rack as well.

While you wait for the crackers to cool, mix up your cocktails. Divide your strawberries and sugar evenly between 2 tall glasses. Muddle the strawberries and add everything else except the coconut water and ice. Let the glasses sit for 5 minutes. Stir in your coconut water and top with ice.


Add your strawberry and lime garnishes to your cocktails and serve while sailing past the island of the sirens. Don't forget earplugs!