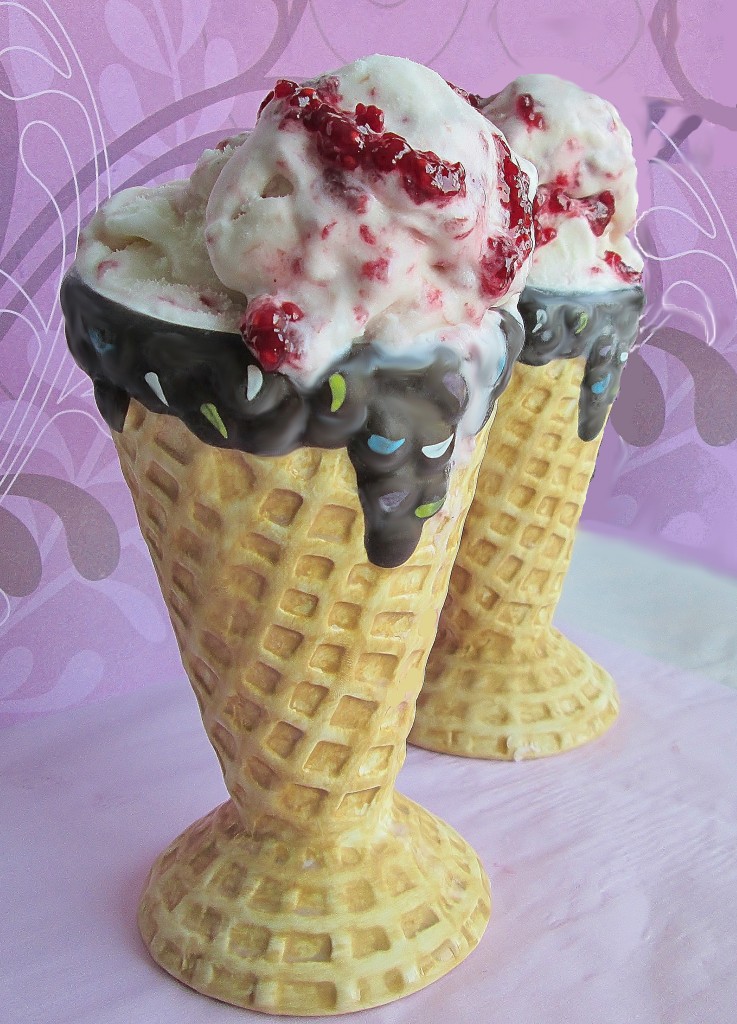 Source: Raspberry Cordial Ice Cream | Alison's Wonderland Recipes
The Mister and I differ greatly on what makes the perfect ice cream. He's a plain vanilla purist, while I usually view ice cream as an excuse to combine 12 kinds of candy and cookies together (I'm slowly learning to pace myself). But when I found out that today is National Ice Cream Day, this Raspberry Cordial Ice Cream I posted last July immediately came to mind as a crowd pleaser.
It's only got two flavors (vanilla and raspberry), and they combine so seamlessly that it's a great ice cream for those who like it simple. At the same time, the raspberry cordial jam itself is so decadent that, when combined with ice cream, even a topping fanatic like myself can consider this a luxurious dessert. Yay for the best of both worlds!
And if you want to observe the holiday with a little geeky pride, I recommend our Hothsicles: Star Wars popsicles made from a super simple punch recipe!