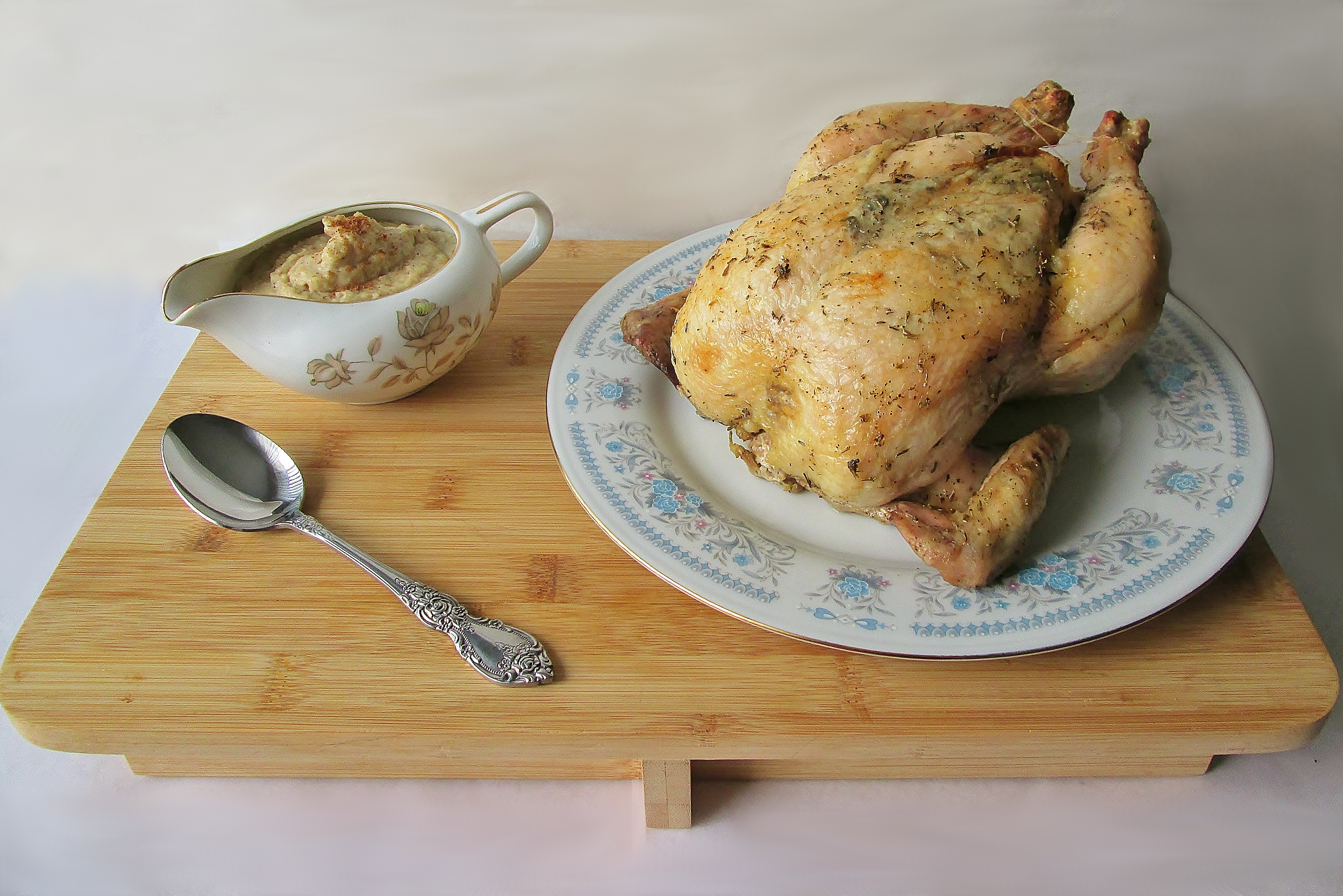 In The Secret Garden, the cook at Misselthwaite Manor creates some darn tasty dishes, but she admits to pulling out all the stops when she makes this young fowl with bread sauce. We recreated the dish here by pairing thyme-seasoned roasted chicken with traditional English bread sauce (adapted from this recipe). An entree fit for a true English manor!

Misselthwaite Manor's Young Fowl with Bread Sauce

"Dickon went back to the garden with his creatures and Mary stayed with Colin. She did not think he looked tired but he was very quiet before their lunch came and he was quiet while they were eating it. She wondered why and asked him about it.
'What big eyes you've got, Colin,' she said. 'When you are thinking they get as big as saucers. What are you thinking about now?'
'I can't help thinking about what it will look like,' he answered.
'The garden?' asked Mary.
'The springtime,' he said."
— The Secret Garden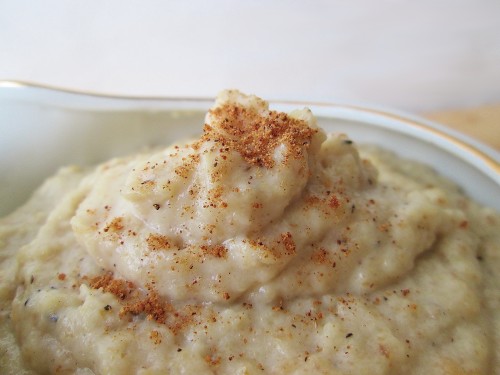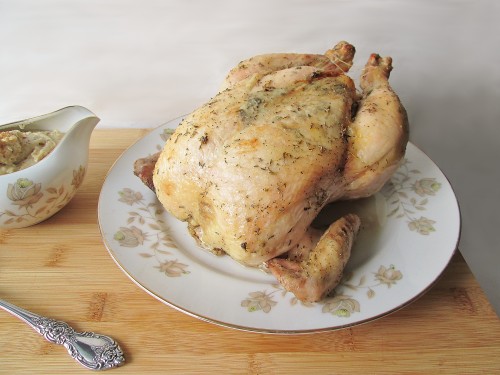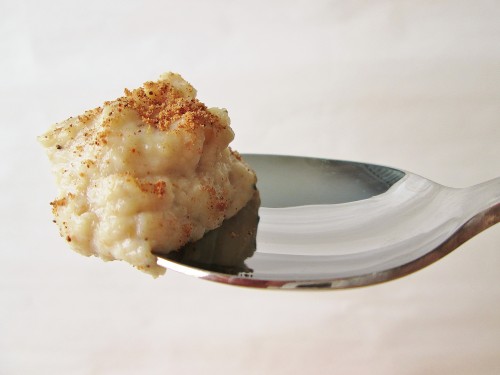 INGREDIENTS:

For the Chicken:

1 young chicken (approx. 4 lbs)
2 tbsp butter, softened
1/2 tsp thyme
1/2 tsp salt
1/4 tsp pepper

For the Bread Sauce:

2 1/4 cups milk
1/4 cup butter
1 onion, chopped
6 whole cloves
1/4 tsp pepper
2 garlic cloves, minced
1 bay leaf
1 tsp thyme
1 cup bread crumbs
6-8 tbsp heavy cream
a pinch of nutmeg
salt and pepper, for seasoning
Makes 4 servings

INSTRUCTIONS:
Preheat your oven to 350°. While you wait, prepare the chicken. Start by gently running your fingers under the skin, separating it from the meat (this will help it get crispy). Rub the butter all over the chicken (even into the little crevices) and rub in your seasonings as well. Be sure to get the seasoning under the skin where you can. Tuck the wings under the chicken and truss the legs.

If you're new to trussing chickens, Ian Russo has a great youtube tutorial on the subject. He gets a little fancy with his string, though. I just wrap mine around the ankles in a figure eight pattern.

Place your chicken in a glass baking dish and bake for 50 minutes or until juices run clear. Then bake for another 5 minutes at 375°.

The extra 5 minutes at a higher heat adds more color and crispiness to the skin.

After your chicken has been cooking for about 20 minutes, start working on your bread sauce. Combine your milk, butter, onion, cloves, pepper, garlic, bay leaf, and thyme in a saucepan. Let it simmer for 20 minutes, stirring regularly to keep it from developing a film on top.


After 20 minutes, strain the mix and return the liquid to the pan. Add the bread crumbs and stir continuously while it cooks for 3-4 minutes. You'll wind up with a consistency like thick porridge.


/center>

Turn off the heat and stir in the cream and nutmeg until you get a slightly thinner consistency and lighter color. Season with salt and extra pepper to taste (I used 1 tsp salt and 1/4 pepper).
Serve the chicken and bread sauce together on your finest china in a grand English manor house.

This recipe turned me into the world's biggest fan of bread sauce. Not only is the sauce itself delicious, but the components you strain out of it make a wonderfully savory soup base when combined with a couple cups of chicken broth. I'm DEFINITELY making this again soon.