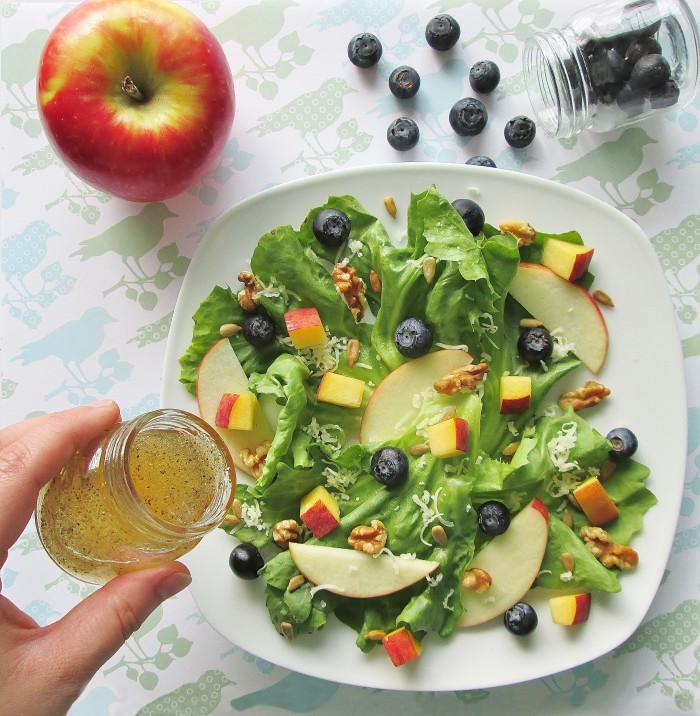 I read Tom Sawyer for the first time this past year. I'm a huge Mark Twain fan, so I wasn't really surprised when I loved it. I relished Tom's innocent yet roguish nature and the endless trouble he and Huck always seem to make for themselves. As the quintessential chronicle of golden boyhood summer, I selected Tom Sawyer as our Book of the Month for June.

Mischievous and impish as our protagonist may be, he has his sweet side, which shows itself in his treatment of Becky Thatcher, the new girl in school. Our appetizer is a tribute to his first gift to Becky: a ripe summer peach. This peach and apple salad features the bright flavors of summer fruit, crunchy toasted walnuts, and sweet honey apple vinaigrette dressing. Eat up—the adventure begins!
Becky's Peach and Apple Salad

"When she cautiously faced around again, a peach lay before her. She thrust it away. Tom gently put it back. She thrust it away again, but with less animosity. Tom patiently returned it to its place. Then she let it remain. Tom scrawled on his slate, 'Please take it—I got more.'"
— The Adventures of Tom Sawyer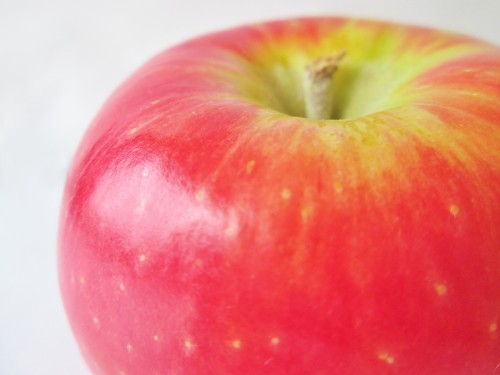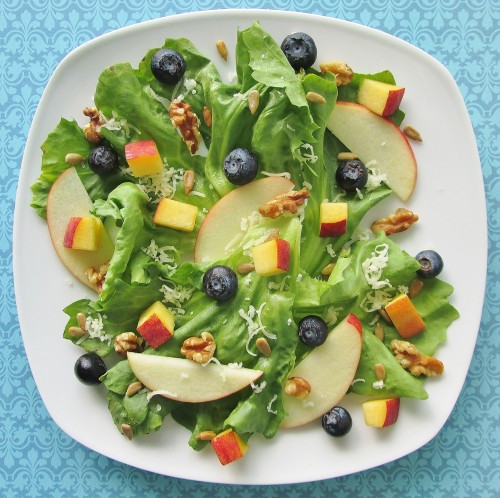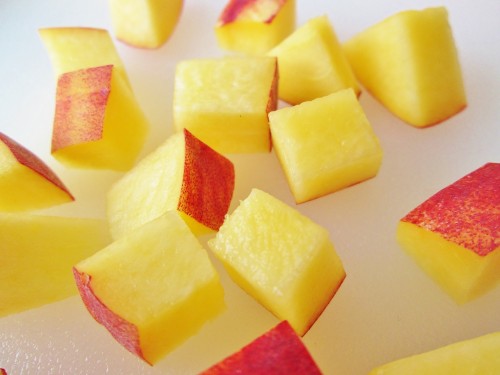 INGREDIENTS: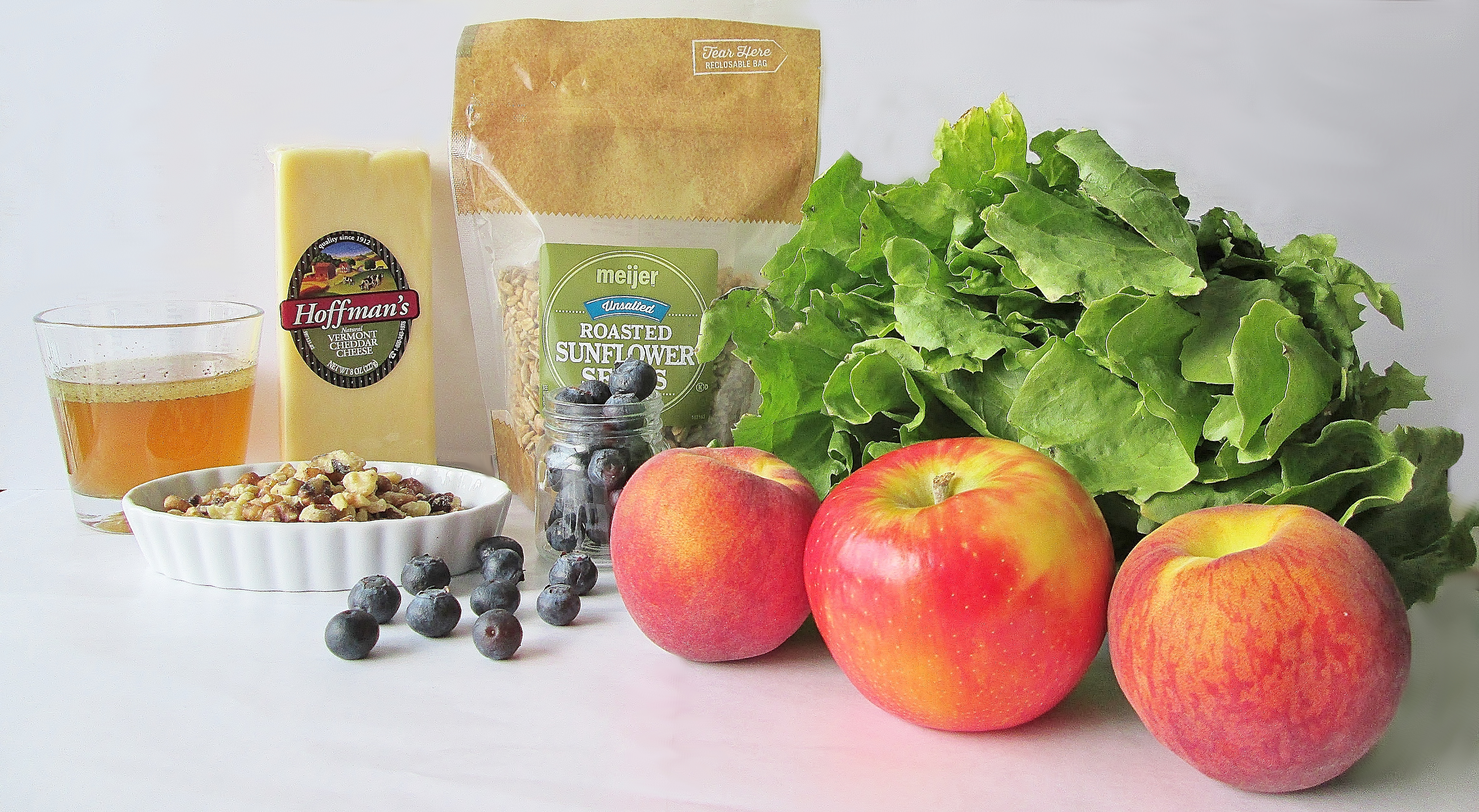 10 escarole leaves (or your favorite leafy green)
8 tbsp chopped walnuts
10 oz white cheddar cheese
2 small peaches
1/2 Honeycrisp apple
8 tbsp blueberries
4 tbsp sunflower seeds
1 cup honey apple vinaigrette dressing (I like to make my own, which is based off of this recipe. Just whisk together 2/3 cup plus 2 tbsp apple cider vinegar, 4 tbsp honey, 4 tbsp extra virgin olive oil, 1/4 tsp salt, and 1/4 tsp pepper)
Makes approximately 4 servings

INSTRUCTIONS:
Toast your walnuts in a preheated 350º oven for 3-5 minute or until golden brown. While you wait, wash and dry your fruit and escarole.

Tear your escarole into bite size pieces and place them in a medium sized bowl, discarding the first two inches of each leave's white base (that part isn't so tasty).
Finely shred your cheese.

When the nuts are ready, remove them from the oven and set them on top to cool. White you wait, dice your peaches into 1/2 inch cubes and slice your apple into very thin wedges.

Add the walnuts, cheese, peaches, apples, blueberries, and sunflower seeds to the escarole. Toss until combined and evenly divide between 4 small plates.
Serve with the honey apple vinaigrette just before embarking on your first summer adventure!