Happy World Book Day! Today, our Peter Pan menu comes to a close, but no such menu could call itself complete without a dish dedicated to the second star on the right.

I tied it in with the fairies to make these silver-dusted raspberry linzer stars, crafted from my favorite sugar cookie recipe, which can be found in the Better Homes and Gardens Cookbook (15th edition)
. Delicately sweet with an otherworldly twinkle, they're a dessert even Tinker Bell couldn't resist.

Fairy Dust Star Cookies

"She asked where he lived.
'Second to the right,' said Peter, 'and then straight on till morning.'
'What a funny address!'
Peter had a sinking. For the first time he felt that perhaps it was a funny address.
'No, it isn't,' he said.
I mean, 'Wendy said nicely, remembering that she was hostess,'is that what they put on the letters?'"
— Peter Pan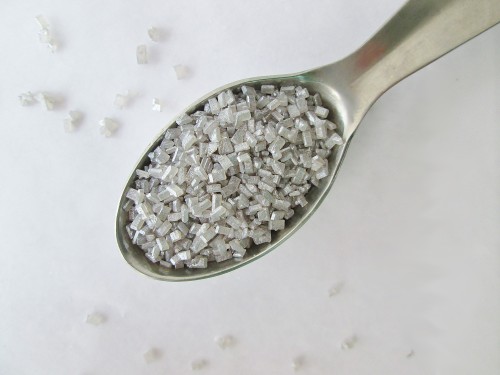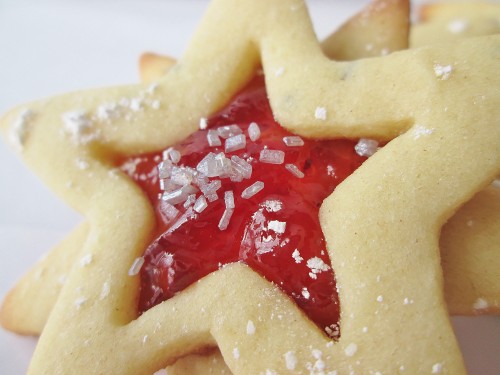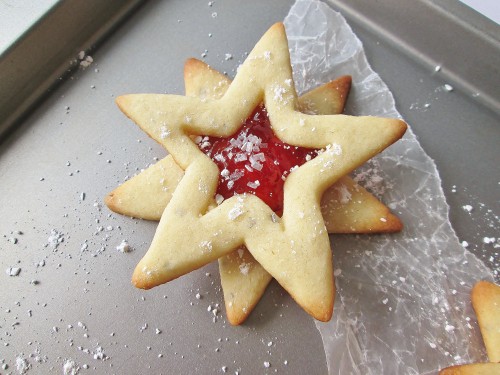 INGREDIENTS: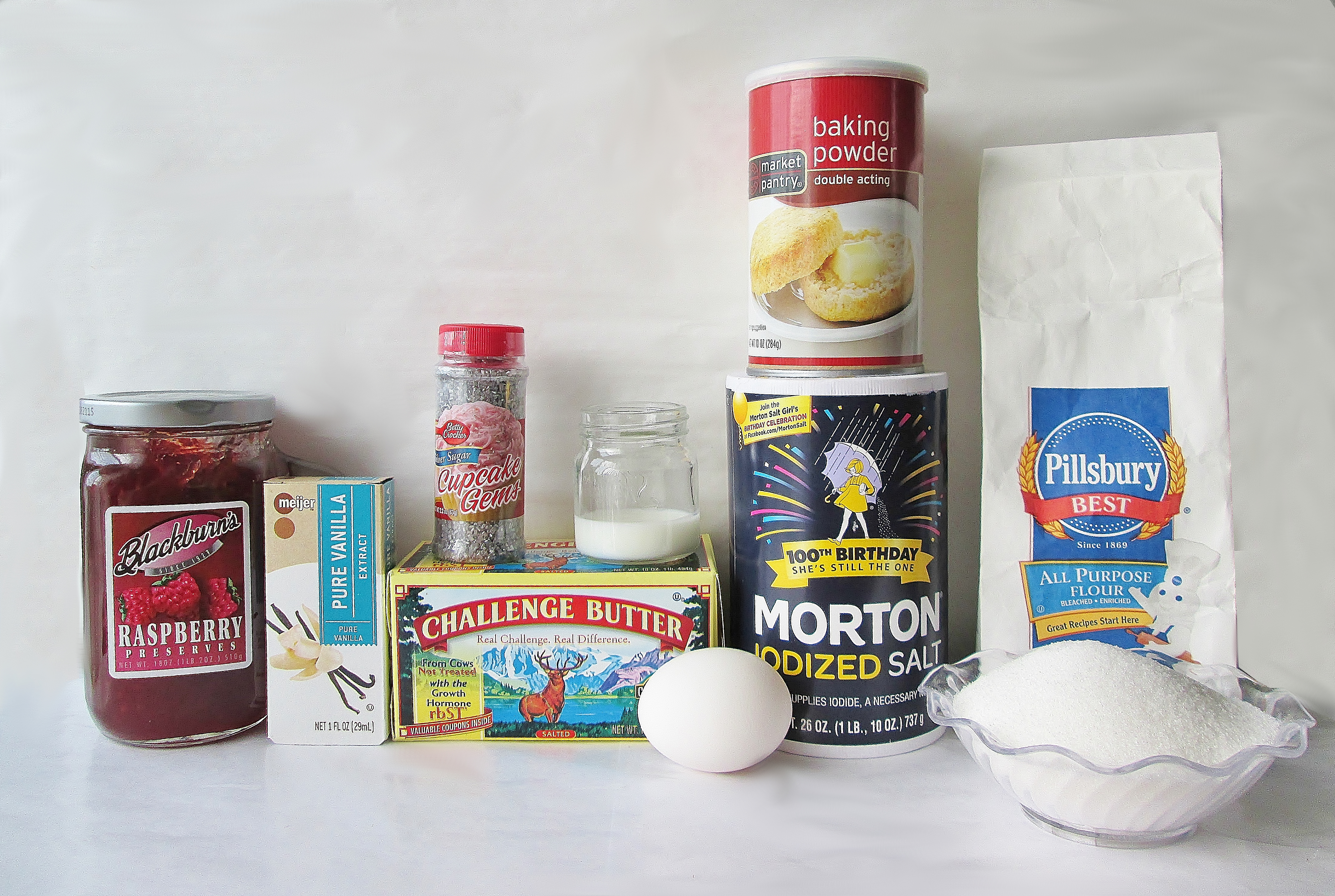 2/3 cup butter, softened
3/4 cup sugar
1 tsp baking powder
1/4 tsp salt
1 egg
1 tbsp milk
1 tsp vanilla
2 cups flour
2 tsp silver sprinkles (edible glitter works too!)
1/4 cup raspberry preserves
a few extra pinches of sprinkles and some powdered sugar, for garnish
You will also need 1 large and 1 small star cookie cutter (mine were 3″ and 1 1/2″)
Makes 1 dozen cookies

INSTRUCTIONS:
In the bowl of a standing mixer, beat butter on medium-high speed for 30 seconds. Beat in the sugar, baking powder, and salt until combined, stopping to scrape the sides of the bowl if necessary.
Add the egg, milk, and vanilla and beat until combined. You'll definitely need to stop and scrape the bowl at least once this time.
Beat in the flour one cup at a time. You may need to stop and stir with a spoon or spatula to get the final cup to fully combine.

The final texture will be that of classic dense, smooth cookie dough.

Stir in the 2 tsp sprinkles and divide the dough in half. Cover and place in the freezer for 15 minutes or until firm enough to handle. While you wait, preheat your oven to 375°.

On a floured cutting board, roll out the first half of your dough until it is ¼" thick. Cut out 12 stars using your big star cutter.


Gently lift the stars away from the cutting board with a floured, square-end spatula and place them 1″ apart on an ungreased baking sheet. Bake for 7 minutes or until the tips are firm and barely beginning to brown.

These cookies are very thin, so they bake quickly…which also means they burn quickly. When you just begin to smell that warm sugar cookie scent, that's a good sign they're finished.

While you wait for those to bake, roll out the remaining half of your dough and cut out 12 more big stars. Inside the big stars, use your small star cutter to cut out a smaller star in the middle. You should be left with stars that are the same size as your original batch, with a star-shaped "window" cut out of the middle.

With this cookie dough, heat is your enemy. If your kitchen gets really hot when the oven is on (like mine does), I recommend cutting these in the dining room, away from the heat. Don't forget to chill the dough before moving the stars to the baking sheet!

When the first cookies are fully baked, gently transfer them to a wire rack to cool using your square-end spatula (they won't stick to the baking sheet, but they will be VERY delicate). Place your second batch on the cookie sheet and bake them for about 5 minutes or until they look the same as the first batch. Add the second batch to the cooling wrack when they are fully baked.

These will have a shorter bake time since they have a portion missing from the middle.

Depending on the size of your cookie cutters, you may have enough scrap dough to make another batch. If so, wad it all up, divide it in half, and put it in the freezer to firm up for 15 minutes. After that, repeat steps 5-9 to make another dozen cookies.
When the cookies are cool, add a little dollop of preserves to the middle of each "full" star (the ones without the windows). Place a windowed star on top of each full star at a cock-eyed angle, so the points of the top star are in between those of the bottom star. Add a pinch of silver sprinkles to the middle of the preserves and dust the cookies with powdered sugar.