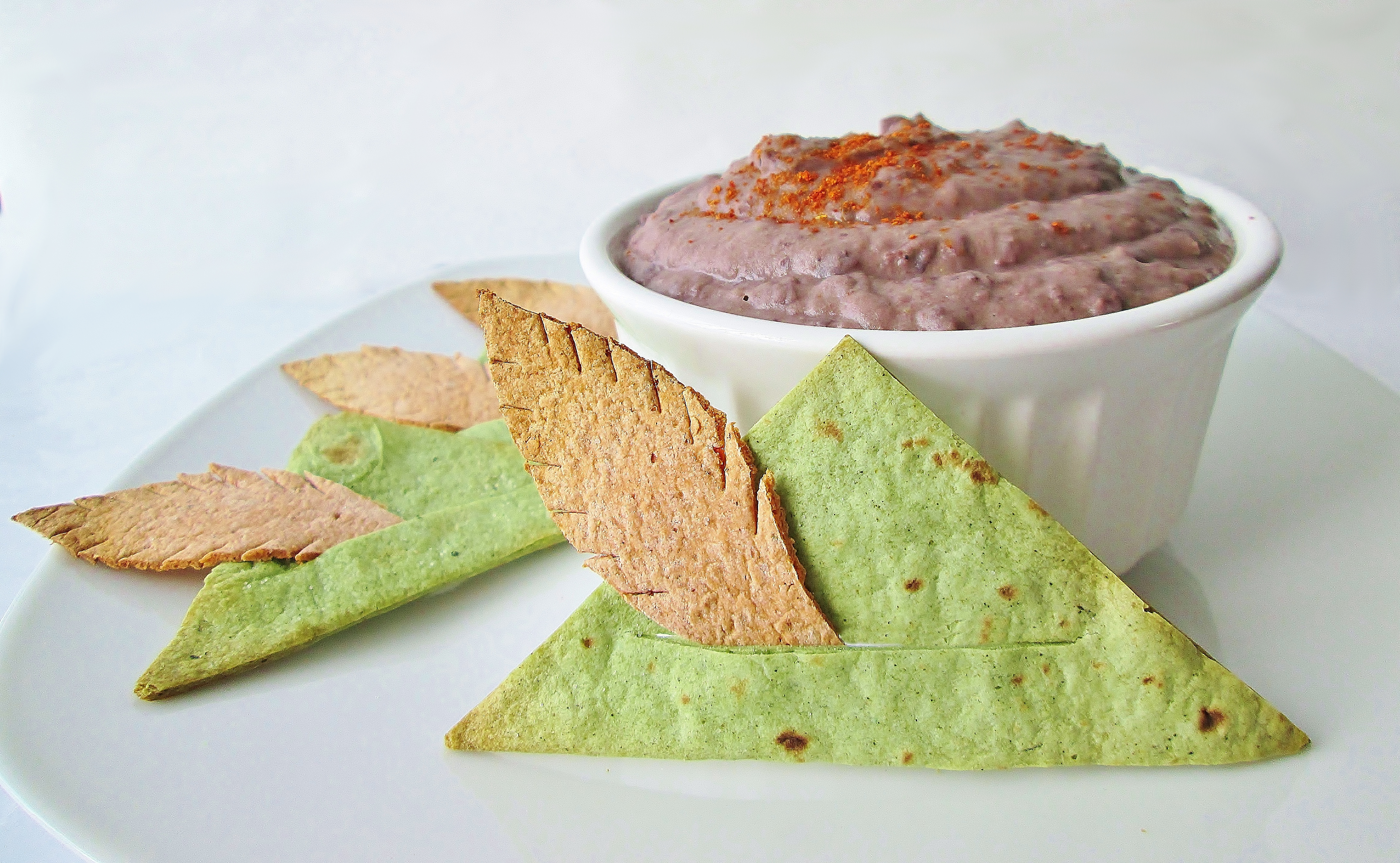 Our new Book of the Month is Peter Pan! Congrats to Selah from A Bibliophile's Style who guessed it after our hint on Wednesday. With Easter approaching fast, this is probably a crazy busy week for many of you, so we'll cut right to the chase:

I've always loved how Peter is childhood personified, especially when it comes to his boundless energy and imagination. I wanted a menu composed of dishes that little boys on the run could grab a bite of before running off to slay dragons and find buried treasure. This in mind, I made a menu of light, snackable foods, all of which tie in with important aspects of the Peter Pan story.
This menu starts in much the same place as the book, with Peter trying to recapture his shadow. This zesty black bean dip recipe from Edible Perspective is the ideal color and flavor for a feisty shadow, and though Peter's iconic hat comes from the movie rather than the book, I think it makes a perfect shape for our tortilla chips.
Peter Hats and Shadow Dip

" She returned to the nursery, and found Nana with something in her mouth, which proved to be the boy's shadow. As he leapt at the window Nana had closed it quickly, too late to catch him, but his shadow had not had time to get out; slam went the window and snapped it off. "
— Peter Pan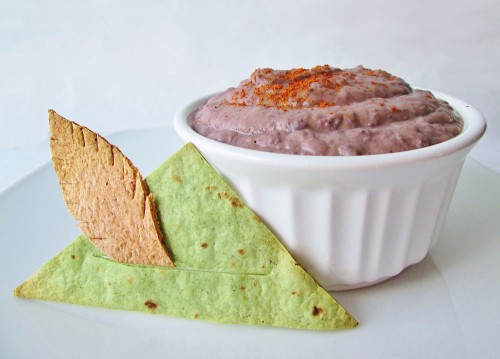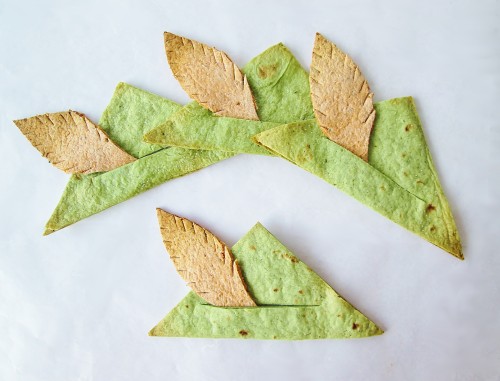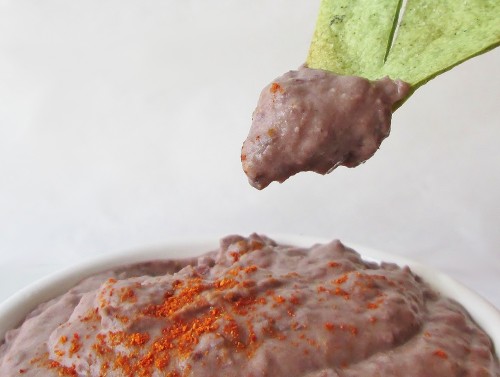 INGREDIENTS: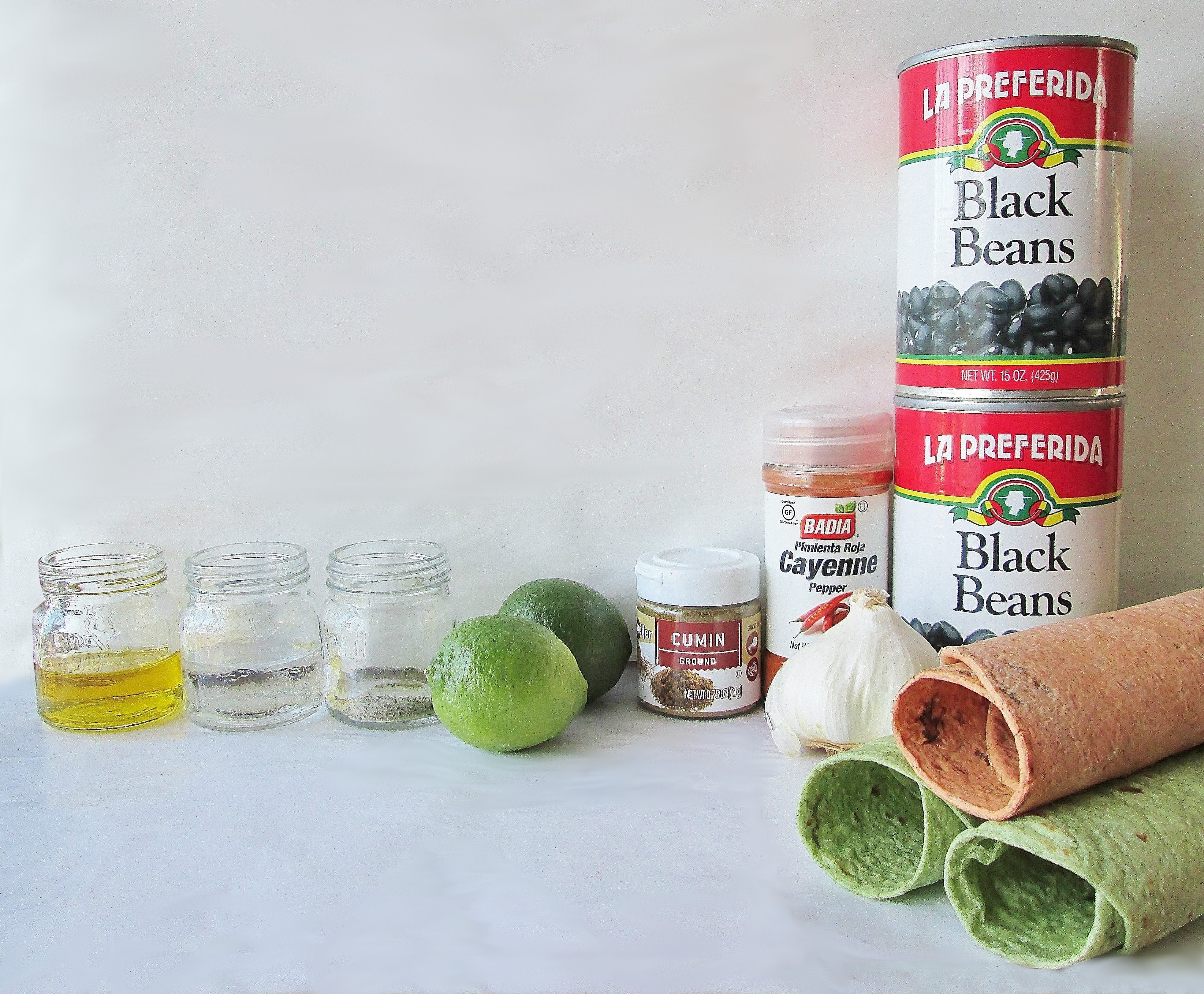 1 small garlic clove, minced or passed through a garlic press
1 3/4 cups canned black beans, drained and rinsed
3 tbsp water
2 tbsp olive oil
1 tbsp lime juice
1/2 tsp cumin
1/4 tsp each of salt and pepper
1/8 tsp cayenne pepper, optional
2 10″ spinach tortillas
1 10″ tomato tortilla
extra salt for dusting the chips
Makes 12 chips and a little under 2 cups of dip

INSTRUCTIONS: