I love Jack London books SO much. He writes about gritty arctic survival with all the power and heart of someone who truly loves and understands the wilderness. I was desperate to include either White Fang or Call of the Wild as a Book of the Month this year, and since White Fang is longer, it made the cut!
This month's menu is going to be stark but hearty: trail food. Few foods make more appearances in White Fang's trail meals than coffee, so I hunted up a coffee muffin recipe from Taste of Home and made a few changes to suit my needs. These muffins have a firm, almost crunchy crust on top and a soft, subtly sweet center with just a touch of coffee flavor. Pair with maple butter, and you're trail-ready!

Coffee Muffins

"Henry did not reply, but munched on in silence, until, the meal finished, he topped it with a final cup of coffee.  He wiped his mouth with the back of his hand and said:
"'Then you're thinkin' as it was—'
"A long wailing cry, fiercely sad, from somewhere in the darkness, had interrupted him.  He stopped to listen to it, then he finished his sentence with a wave of his hand toward the sound of the cry, '—one of them?'"
— White Fang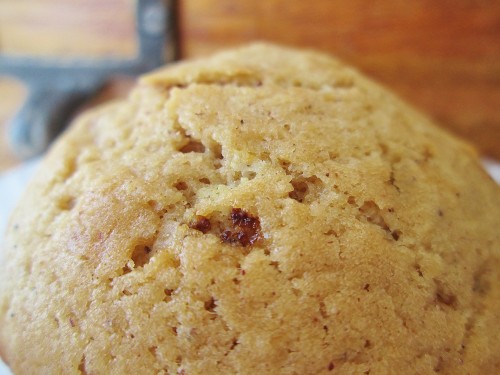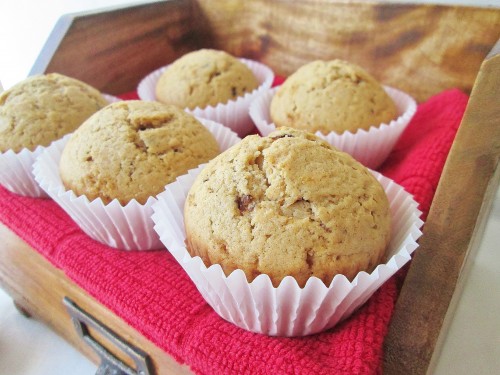 INGREDIENTS:
Makes 1 dozen muffins

INSTRUCTIONS:
Preheat your oven to 375° and melt your butter in the microwave (20 seconds on high in a microwave safe bowl should do it).
In a large bowl, whisk all your dry ingredients together, including the coffee granules.

Although you'll want to measure the brown sugar packed, be sure to break it up before adding it to the mix of dry ingredients. When we add the wet ingredients, we'll stir until just moistened, which may not give large clumps of brown sugar a chance to break up.

Add the egg, vanilla, butter, and milk. Whisk until just moistened.
Line a muffin tin with cupcake wrappers and fill each wrapper 3/4 of the way with batter. Bake for 20 minutes or until a toothpick inserted in the center comes out clean.

A morning pick-me-up with more substance than coffee alone can provide.

Serve warm with maple butter on a cold Alaskan morning. To make your own maple butter, simply mix 1 ½ tbsp maple syrup into ¼ cup softened butter until smooth.

These are delicious as they are, but if you want to add a little something extra, the original recipe calls for adding chocolate chips to the batter. Chocolate would have made this too sweet to use as an appetizer, but it makes for a great breakfast muffin. If you go this route, I recommend using 3/4 cup semisweet mini chocolate chips.