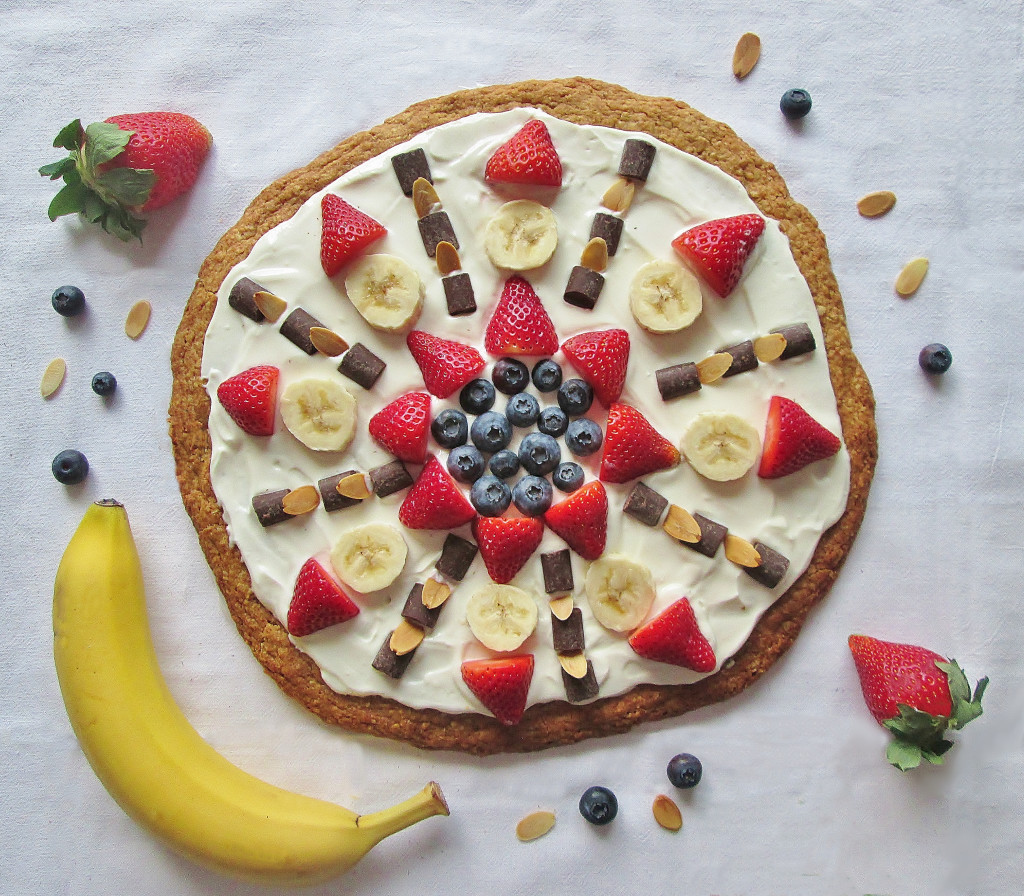 Today we're going to depart from the norm a little bit and make us some good ol' Super Bowl food! Earlier this week, I got an email from the folks at Chobani asking me to take part in their #deliciousbowl recipe project, which made me feel like this: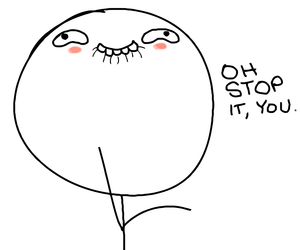 The only rule was that the recipe needed to include Chobani yogurt and be healthy, so my goal was to create a dessert-y twist on a classic Super Bowl food: pizza. The crust is a giant oatmeal cookie covered with vanilla Chobani "sauce," and it's topped with chocolate and all kinds of fruity noms. Enjoy…and check out other #deliciousbowl recipes on the Chobani Tumblr page!
P.S. We'll be back to our regular literary recipes next week. Swing by on Sunday (after the game, of course) to see our February Book of the Month hint!
INGREDIENTS: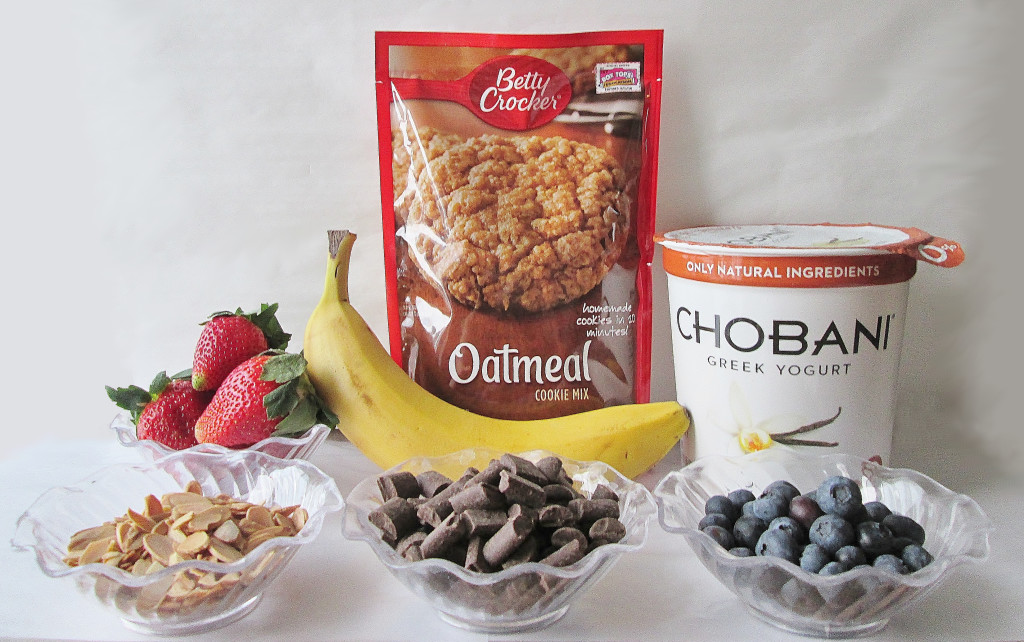 1 package of oatmeal cookie mix (and whatever you'll need to prepare it—this will vary between brands)
1-1 1/2 cups Vanilla Chobani Greek Yogurt
1 banana
7 strawberries
1/4 cup blueberries
1/8 cup sliced almonds
1/2 cup semisweet chocolate chunks
Makes 8-12 servings

INSTRUCTIONS:
Preheat your oven to the degree listed on the cookie packaging. Prepare the cookie dough according to package instructions.
Gather the dough together into a ball and place it on a sheet of wax paper. Using your fingers, shape the dough into a giant circle about 12″ wide and 1/2″ thick. Flip the dough circle onto a pizza stone and remove the wax paper. Bake for 15 minutes, or until the edges are lightly browned and the top of the cookie has the same texture throughout (there may be cracks in the surface).
While you wait for the cookie to cool, turn your oven down to 350° and toast your almonds for about 5 minutes.
NOTE: You'll want to wait to add the yogurt and toppings until serving time, since the yogurt can soften the cookie. You can prepare the cookie and almonds as far as two days ahead. To store, wrap the cooled cookie in plastic wrap and chill. Store the almonds in an airtight container at room temperature.
Slice your strawberries and bananas.
When ready to serve, spread an even layer of yogurt onto your cookie, leaving about ½" around the edge of the cookie exposed.
Sprinkle on your fruit, chocolate, and almonds or arrange them in a cool pattern.
Serve at your Super Bowl party! 🙂