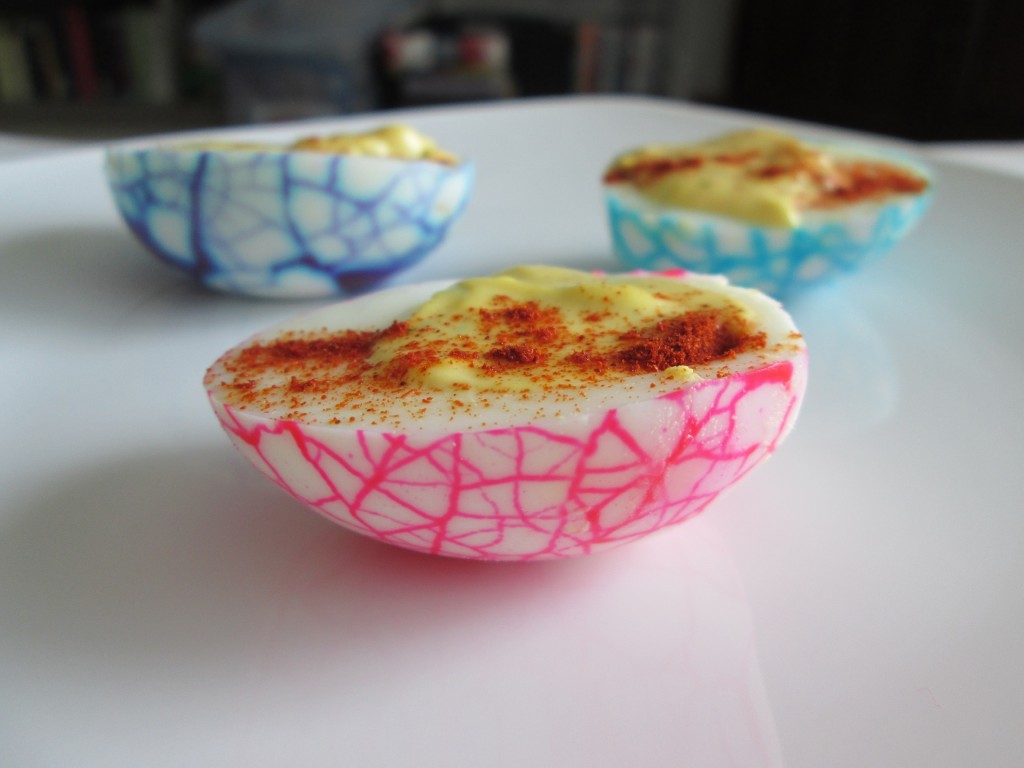 Happy Easter!
(fun fact: Easter is actually eight days long, so you can get away with saying "Happy Easter" all of this week!)
I hope you had a wonderful holiday! At our party this weekend, my family got a great surprise: my little niece from Ohio AND my brother (who is in the Navy) were able to make it! We feasted on cracked china deviled eggs and light 'n fluffy strawberry cake roll. Officially the best Easter ever.
But as much as I love me a good ol' deviled egg, I always seem to have two cups of filling left over. I must not be the only one with this problem, because when I went hunting for recipes to use it up, I found a whole eHow page of different options. Of these, my favorite was the simplest: a deviled egg filling sandwich. Add a few cucumber slices for texture, and you've got lunch!
I also got my very first Kinder Egg this Easter! If you haven't tried them yet, you really must do so. They make life complete.