Thanks for joining me on this delicious journey through Alice's Adventures in Wonderland! As a special end-of-the-book bonus, I have a surprise "recipe" for you all!
I don't know if you know this, but on the Adagio Teas website, you can design, name, and order your own unique tea blends! They make awesome customizable gifts for tea fanatics (like yours truly) and the creation process is truly addicting. Adagio has some great floral teas available, so I decided to mix up a special Alice-themed tea. Now you can order yourself some white peony "Drink Me" Tea to enjoy alongside your cupcakes!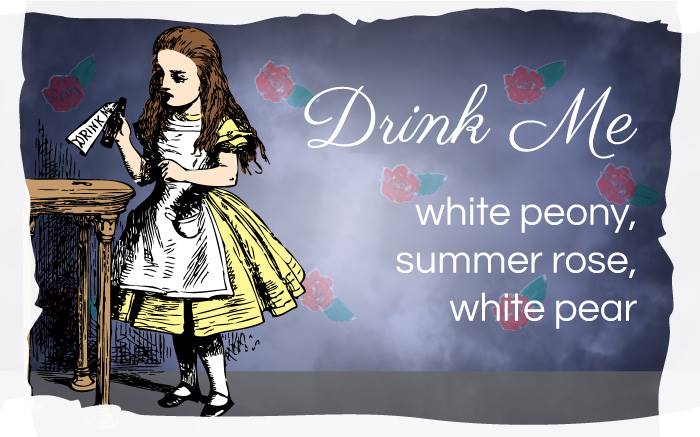 The cover art was designed by my good friend, graphic designer Jessica Tuberty, who has a lot of her own blends on Adagio as well. You can check out her Tumblr here!
Tune in next week for a brand new Book of the Month! Here's a hint to what it will be… 😉